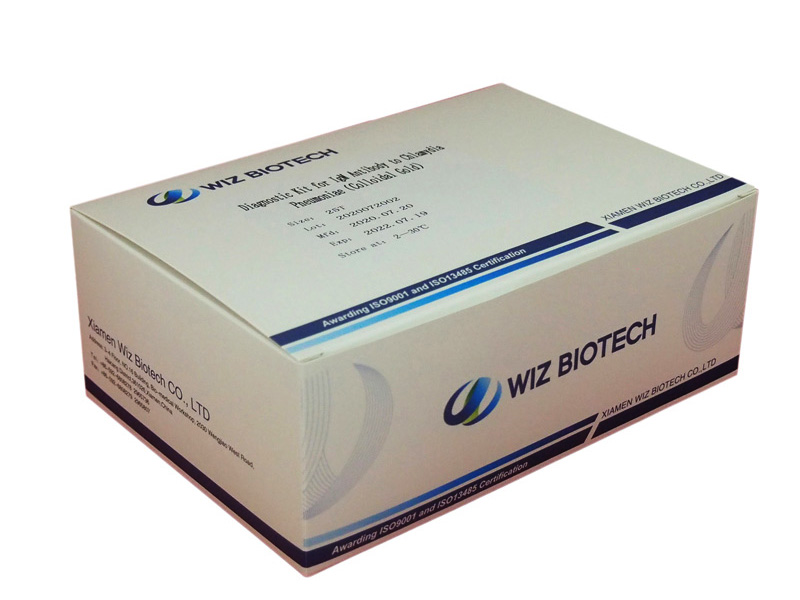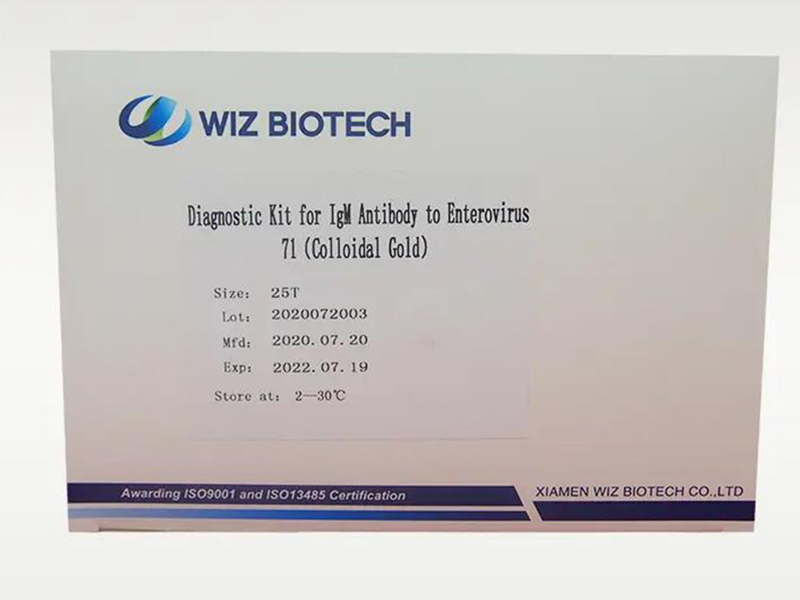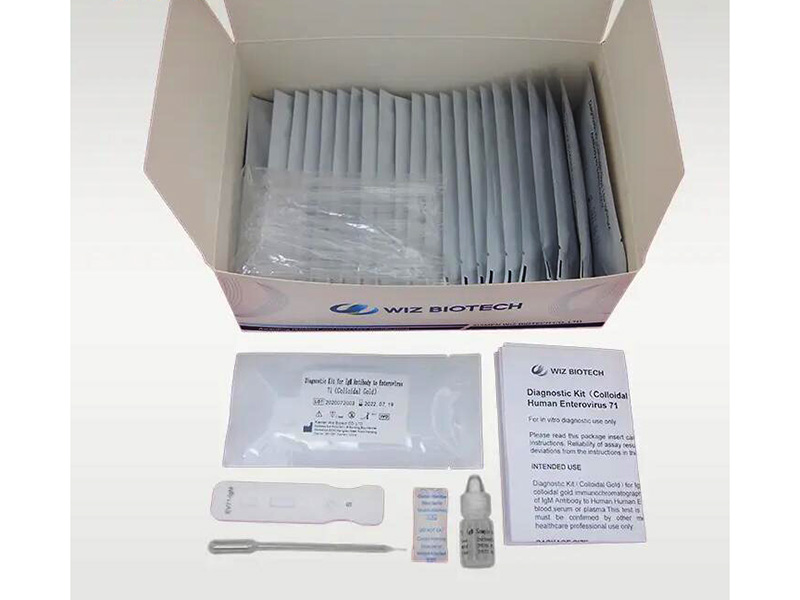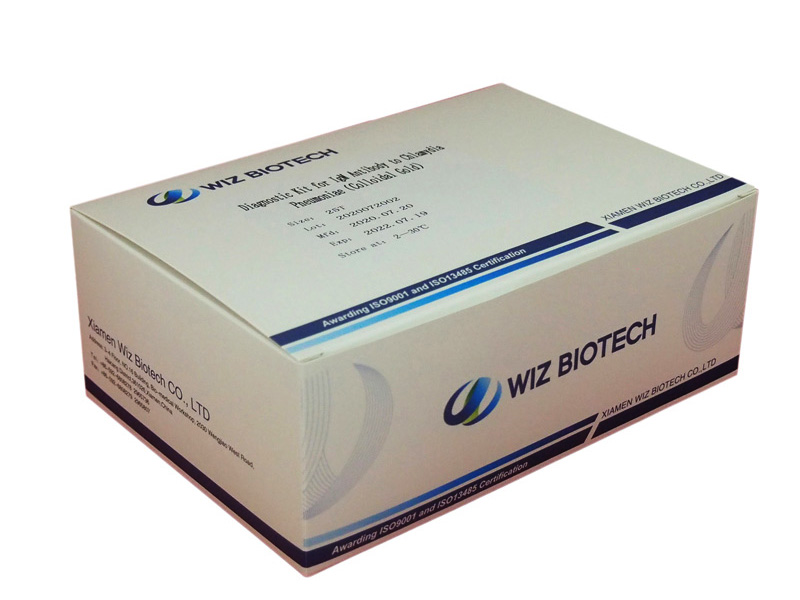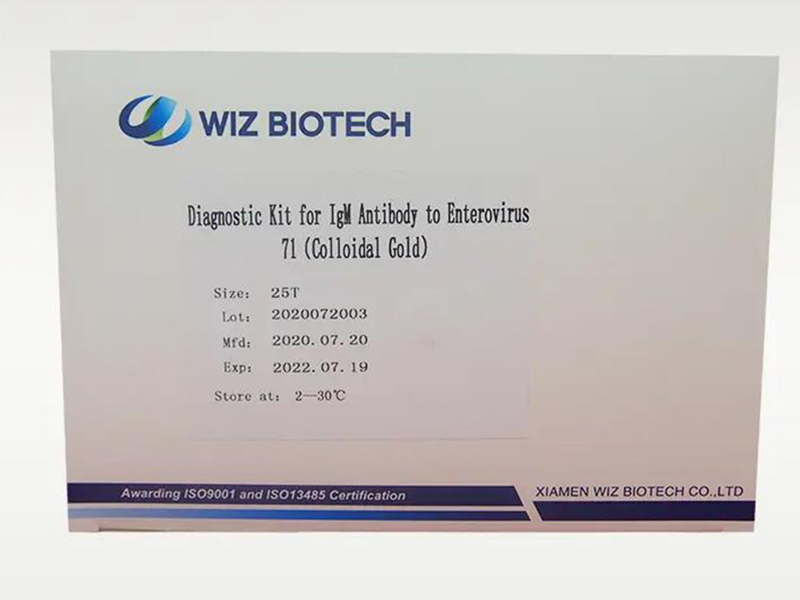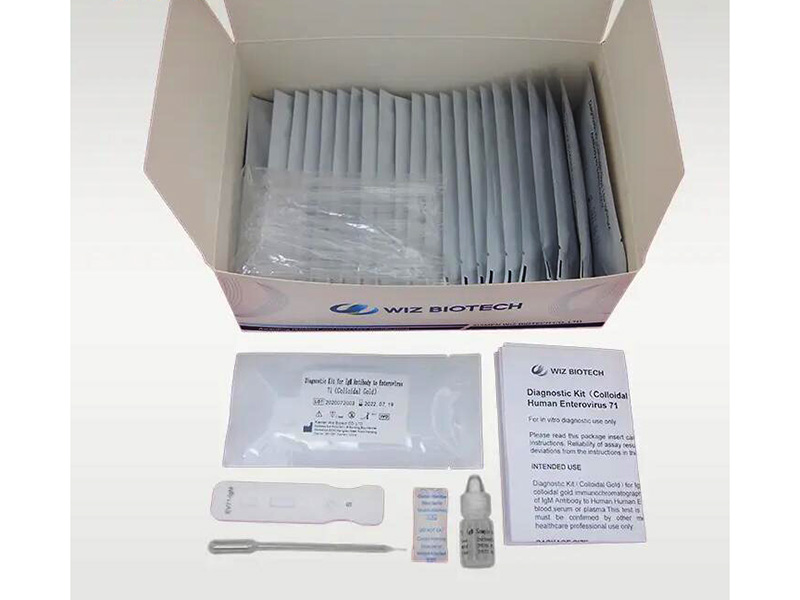 IgM Antibody Enterovirus 71 EV71 Rapid Test Kit
We produce IgM Antibody Enterovirus 71 EV71 Rapid Test Kit,pcr test positive after infection,fip test idexx,antigen test active infection etc.
Diagnostic Kit (Colloidal Gold)for lgM Antibody to Human Enterovirus 71
lntended Use
Qualitative determination of lgM Antibody to HumanEnterovirus 71(EV71-lgM) in human whole blood,serum or plasma.
Advantages of this rapid test kit:
1.Specimens are easy to collect
2.Easyto carry
3.Cost effective
4.No need machine
PRINCIPLE
The membrane of the test device is coated with anti EV71 antibody on the test region and goat anti rabbit IgG antibody on the control region. Lable pad are coated by fluorescence labeled anti EV71 antibody and rabbit IgG in advance. When testing positive sample, the EV71 antigen in sample combine with fluorescence labeled anti EV71 antibody, and form immune mixture. Under the action of the chromatography, the complex flow in the direction of absorbent paper, when complex passed the test region, it combined with anti EV71 coating antibody, forms new complex.
If it is negative, the sample does not contain enterovirus 71 IgM antibody, so that the immune complex cannot be formed. There will be no red line in the detection area (T). No matter whether Enterovirus 71 IgM antibody exists in the specimen or not, the remaining colloidal gold-labeled mouse anti-human IgM monoclonal antibody and the goat anti-mouse IgG antibody coated in the quality control area (C) binds. Then the agglutinates develop color in the quality control area, and the red line will appear in (C). The red line is the standard appears in the quality control area (C) for judging whether there are enough samples and whether the chromatography process is normal. It is also used as an internal control standard for reagents.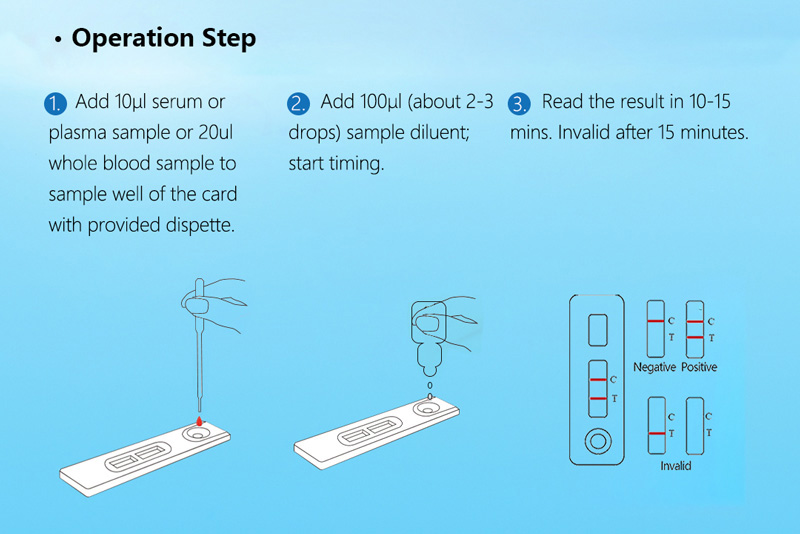 Test Procedure:
1.The samples tested can be whole blood, including venous blood or Peripheral blood. Whole blood cannot be stored after collecting. I should be used soon after collecting.
2.Serum samples are collected aseptically according to standard techniques. Heat-inactivated serum cannot use. It is not recommended to use lipemic, turbid or contaminated serum. Particulate matter in serum. And precipitation will affect the test results, such samples should be centrifuged or filtered before use.
3.The samples tested can be heparin, Sodium citrate or EDTA anticoagulant plasma.
4.According to standard techniques collect sample. Serum or plasma sample can be kept refrigerated at 2-8℃ for 3 days and cryopreservation below -15°C for 3 months.
5.All sample avoid freeze-thaw cycles.
| | | | |
| --- | --- | --- | --- |
| Model Number | EV71 IgM | Packing | 25 Tests/ kit, 20kits/CTN |
| Name | Diagnostic Kit for Human Enterovirus 71 ( colloidal Gold ) | Instrument classification | Class II |
| Features | High sensitivity, Easy opeation | Certificate | CE/ ISO13485 |
| Specimen | Serum, Plasma | Shelf life | Two Years |
| Accuracy | > 99% | Technology | Colloidal Gold |
| Storage | 2′C-30′C | Type | Pathological Analysis Equipments |