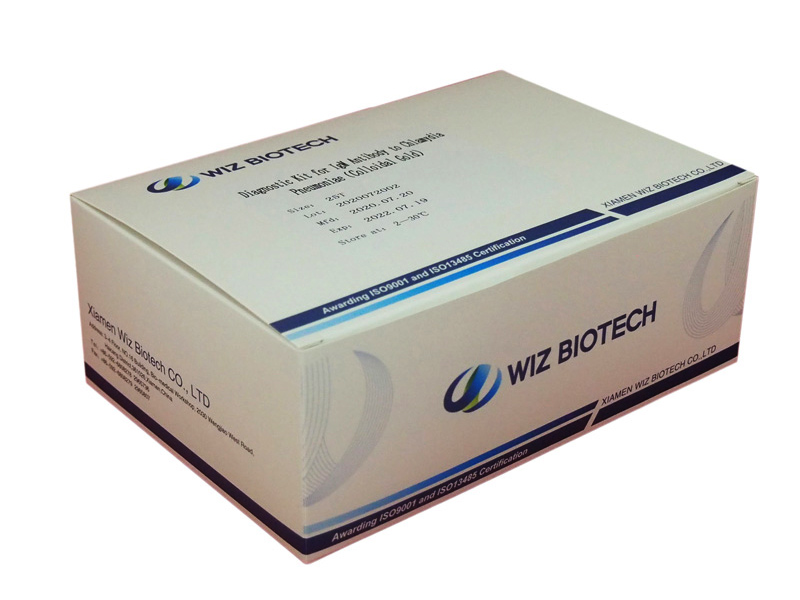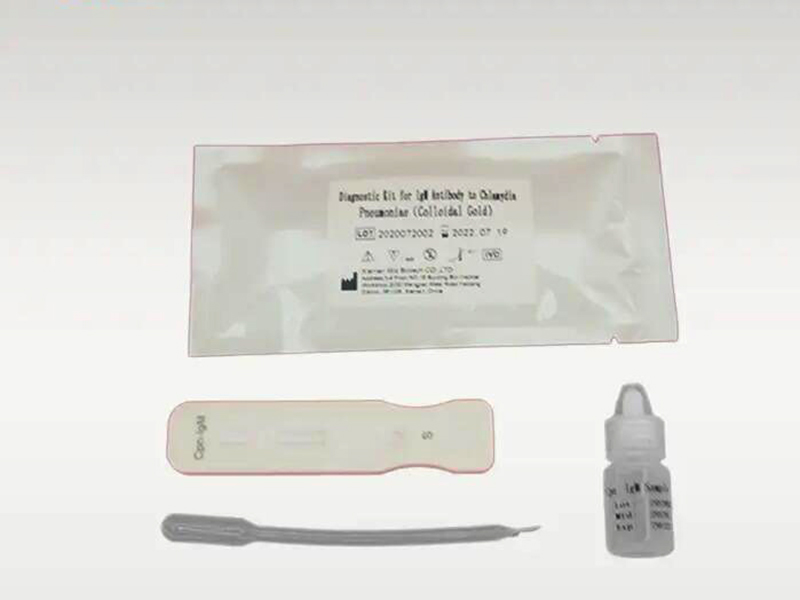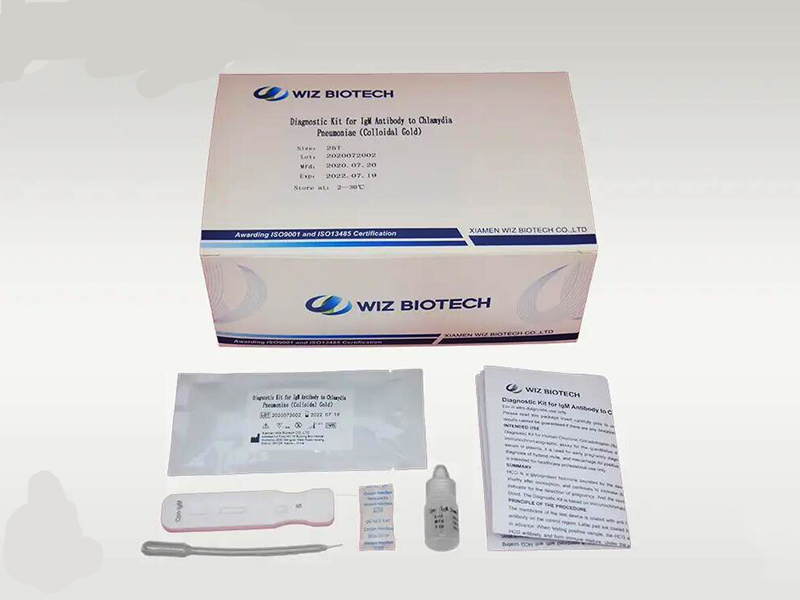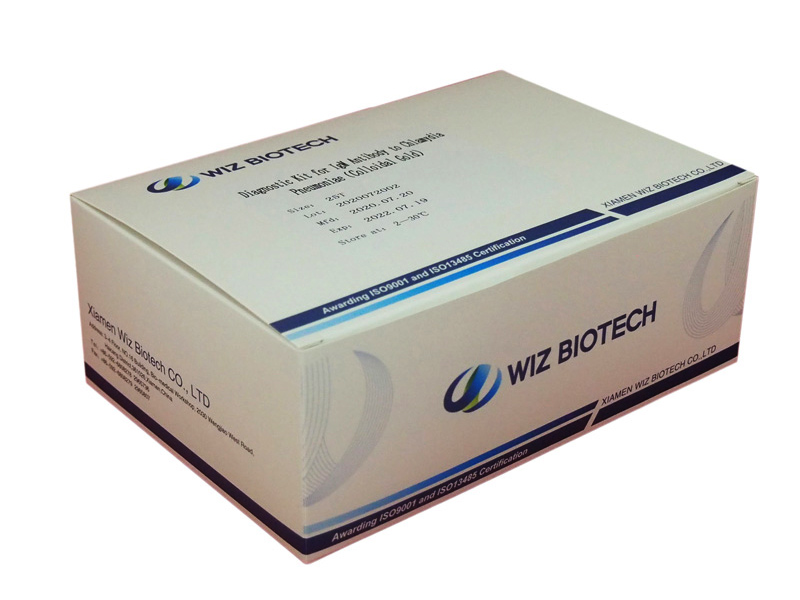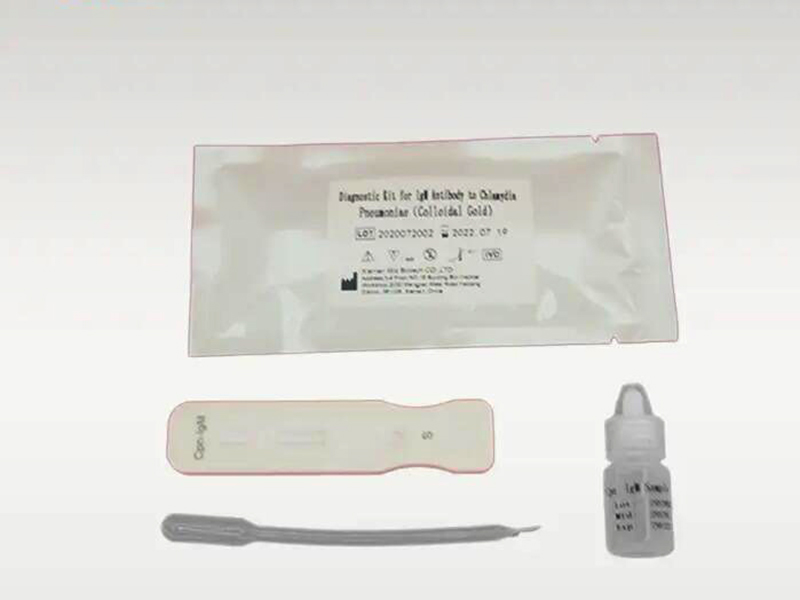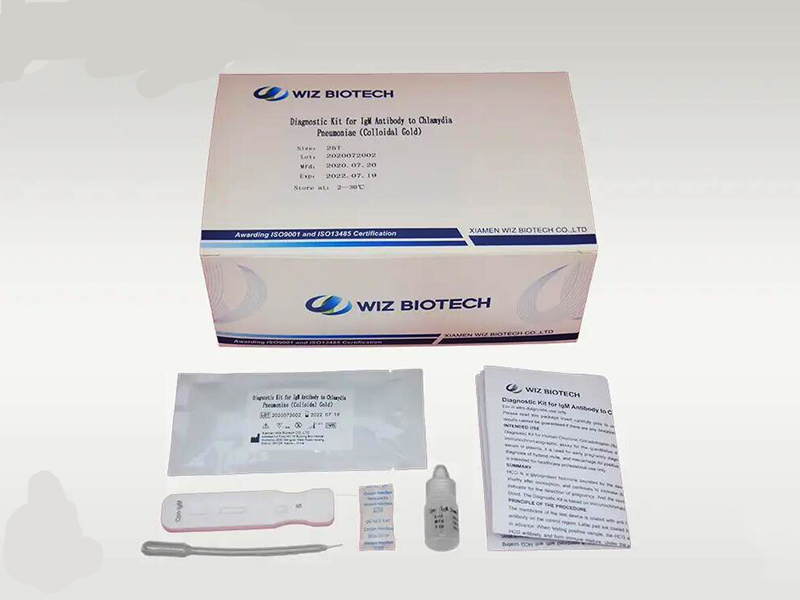 Collodial Gold Cpn Igm Chlamydia Pneumoniae Test Kit
We manufacture Collodial Gold Cpn Igm Chlamydia Pneumoniae Test Kit,gastrointestinal infection test,e coli infection test,xpert mtb rif test for tuberculosis.
Diagnostic Kit (Colloidal Gold)for IgM Antibody to Chlamydia Pneumoniae
Intended Use
Qualitative determination of lgM Antibody to Chlamydia Pneumoniae(Cpn-lgM) in human whole blood, serum or plasma, it acts as chlamydia pneumonia infection auxiliary diagnosis reagent in clinical diagnosis.
Advantages of this rapid test kit:
1.Specimens are easy to collect
2.Easy to carry
3.Cost effective
4.No need machine
PRINCIPLE
The membrane of the test device is coated with Cpn-IgM antibody on the test region and goat anti rabbit IgG antibody on the control region. Lable pad are coated by fluorescence labeled anti Cpn-IgM antibody and rabbit IgG in advance. When testing positive sample, the Cpn-IgM antigen in sample combine with fluorescence labeled anti Cpn-IgM antibody, and form immune mixture. Under the action of the immunochromatography, the complex flow in the direction of absorbent paper. When complex passed the test region, it combined with anti Cpn-IgM coating antibody, forms new complex. The red line is the standard appears in the quality control area (C) for judging whether there are enough samples and whether the chromatography process is normal. It is also used as an internal control standard for reagents.
Test Procedure
The WIZ-A202 test procedure and Portable Immune analyzer WIZ-A101 refer to the instruction of the instruction. Visual test procedure is as follows:
1. Take out the test card from the foil bag, put it on the level table and mark it.
2. Add 10μl serum or plasma sample or 20ul whole blood sample to sample well of the card with provided dispette, then add 100μl (about 2-3 drop) sample diluent; start timing.
3. Wait for a minimum 10-15 minutes and read the result, the result is invalid after 15 minutes.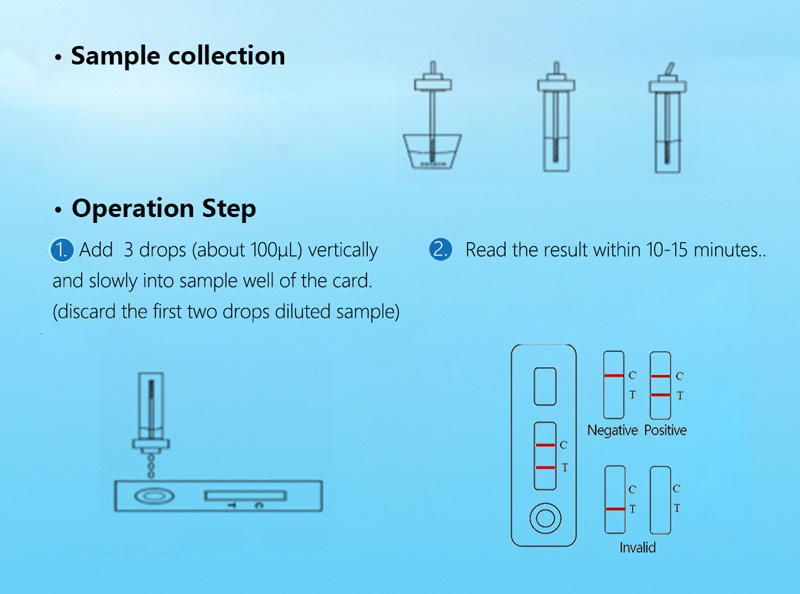 | | | | |
| --- | --- | --- | --- |
| Model Number | CPn IgM | Packing | 25 Tests/ kit, 20kits/CTN |
| Name | Diagnostic Kit for IgM Antobody to Chlamydia Pneumoniae ( colloidal Gold ) | Instrument classification | Class II |
| Features | High sensitivity, Easy opeation | Certificate | CE/ ISO13485 |
| Specimen | Serum, Plasma | Shelf life | Two Years |
| Accuracy | > 99% | Technology | Colloidal Gold |
| Storage | 2′C-30′C | Type | Pathological Analysis Equipments |