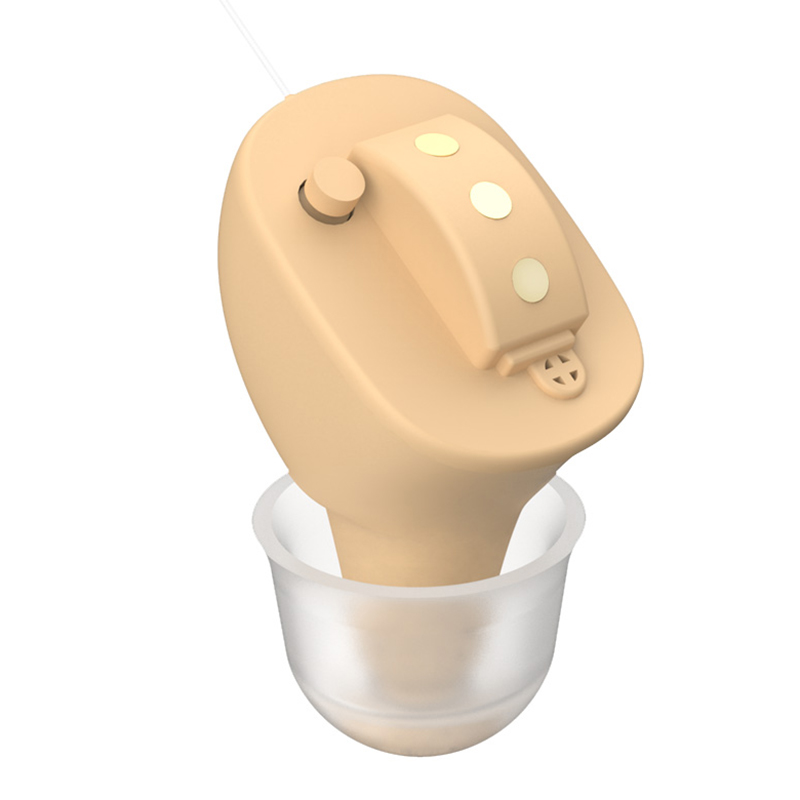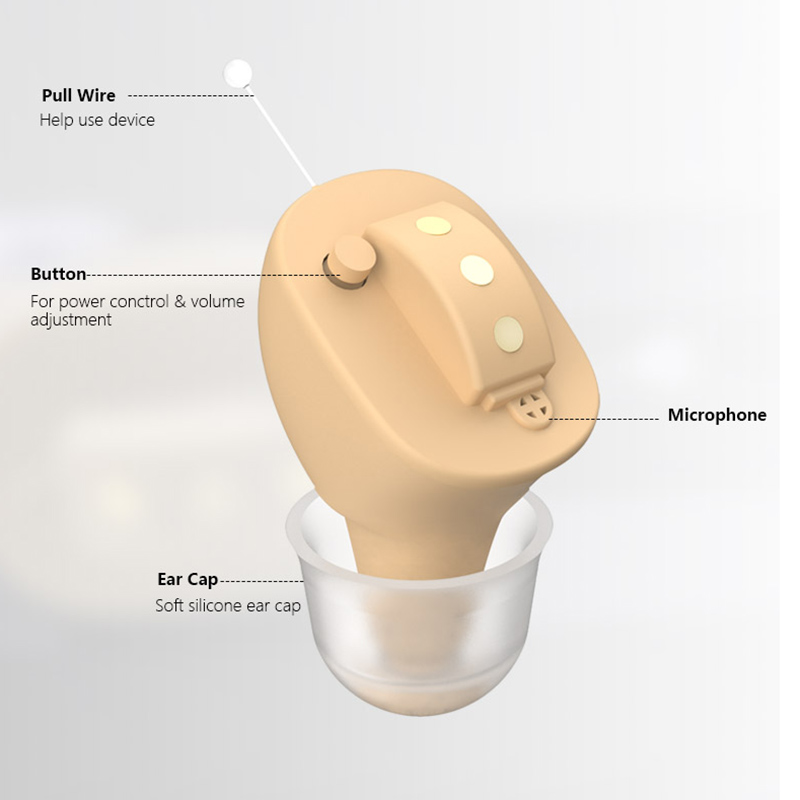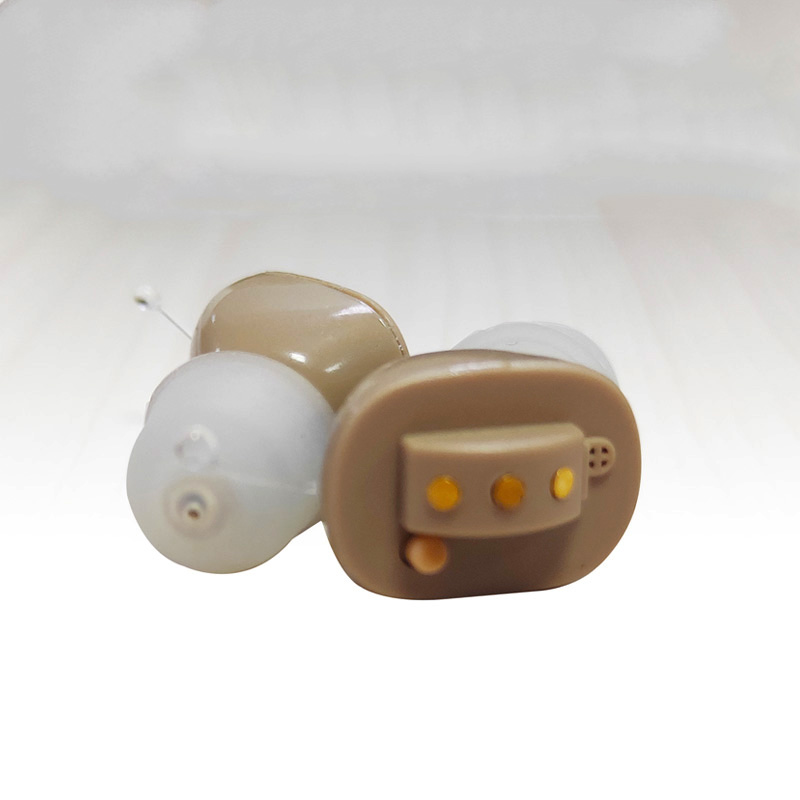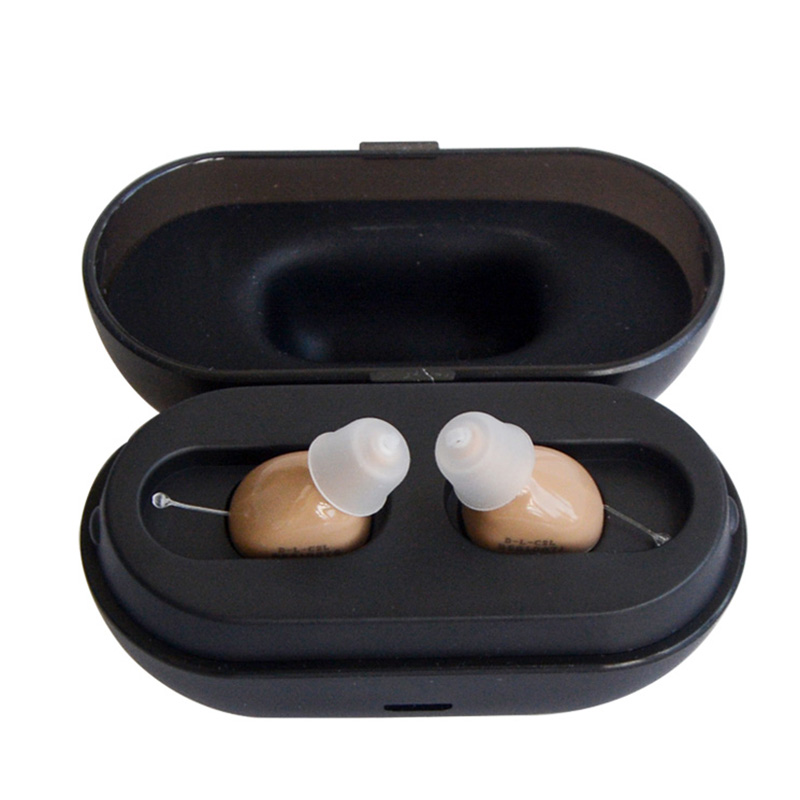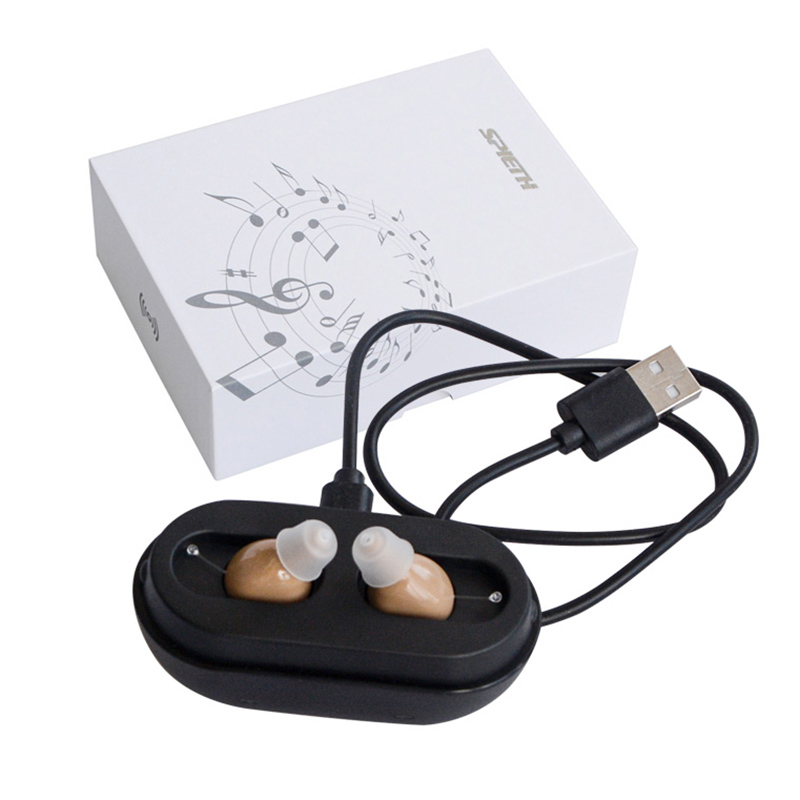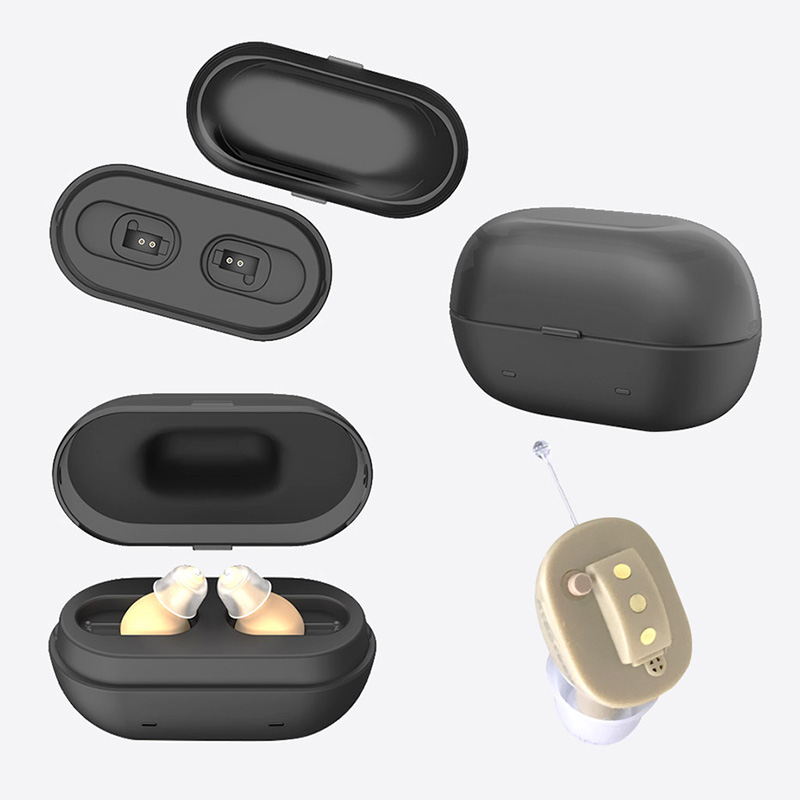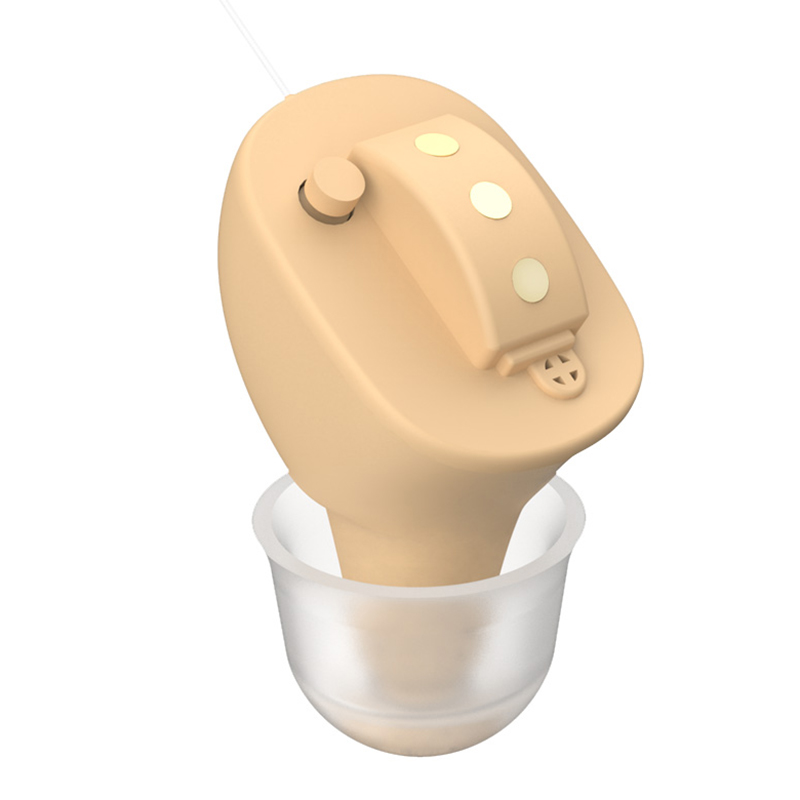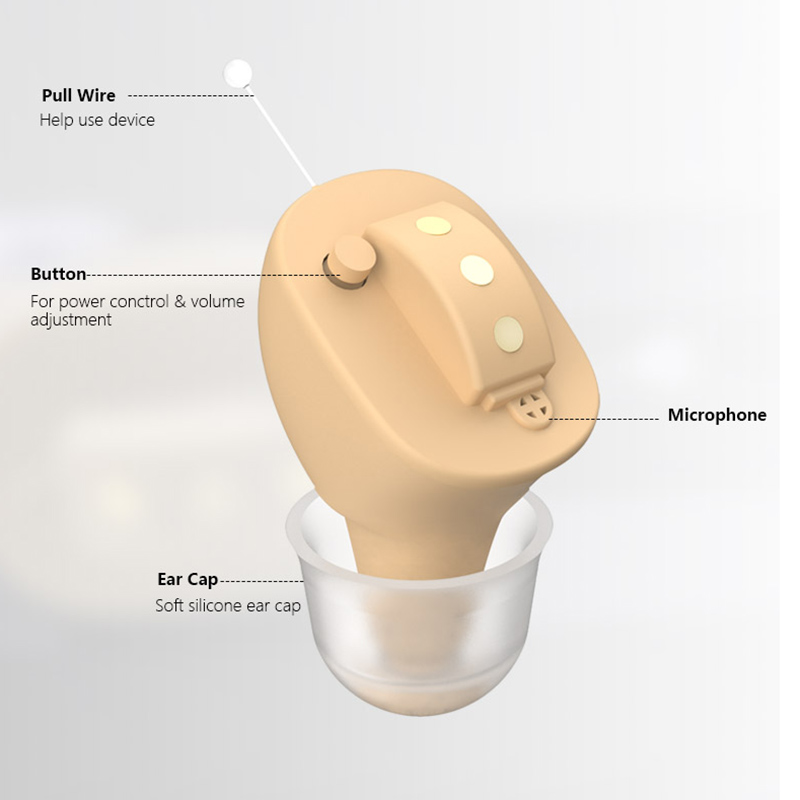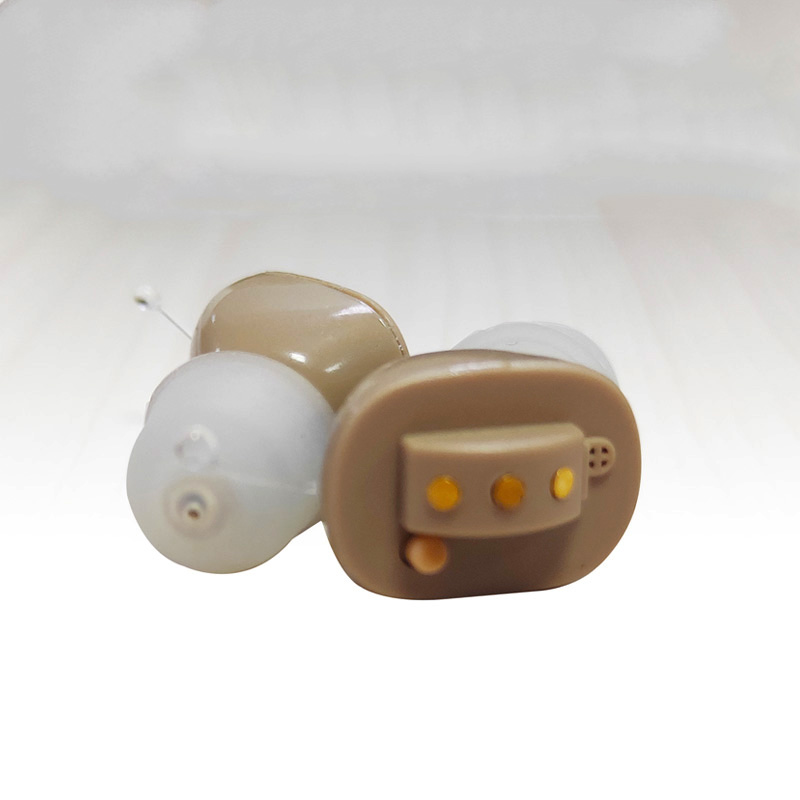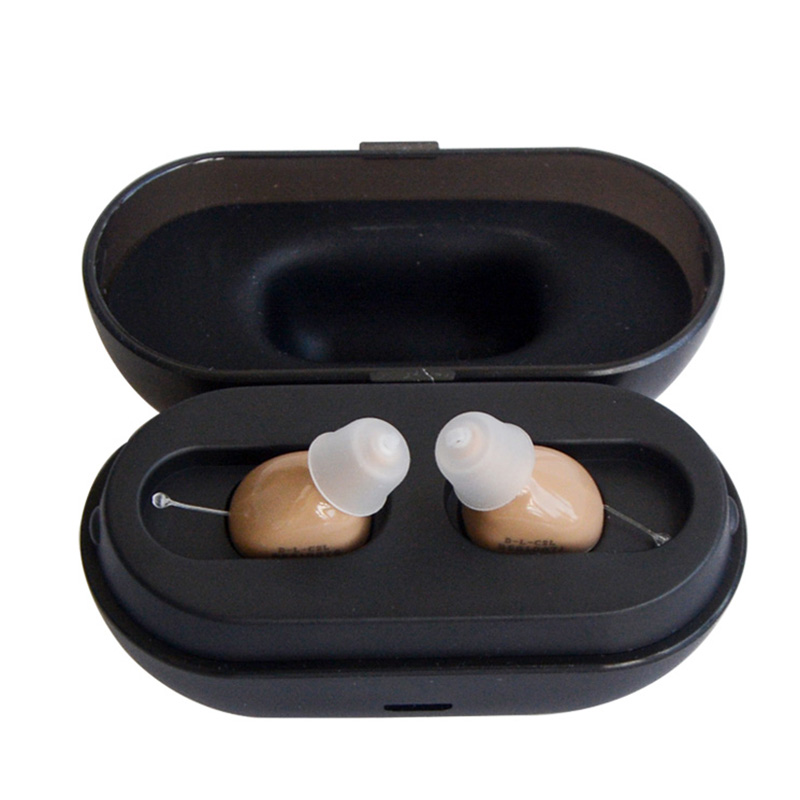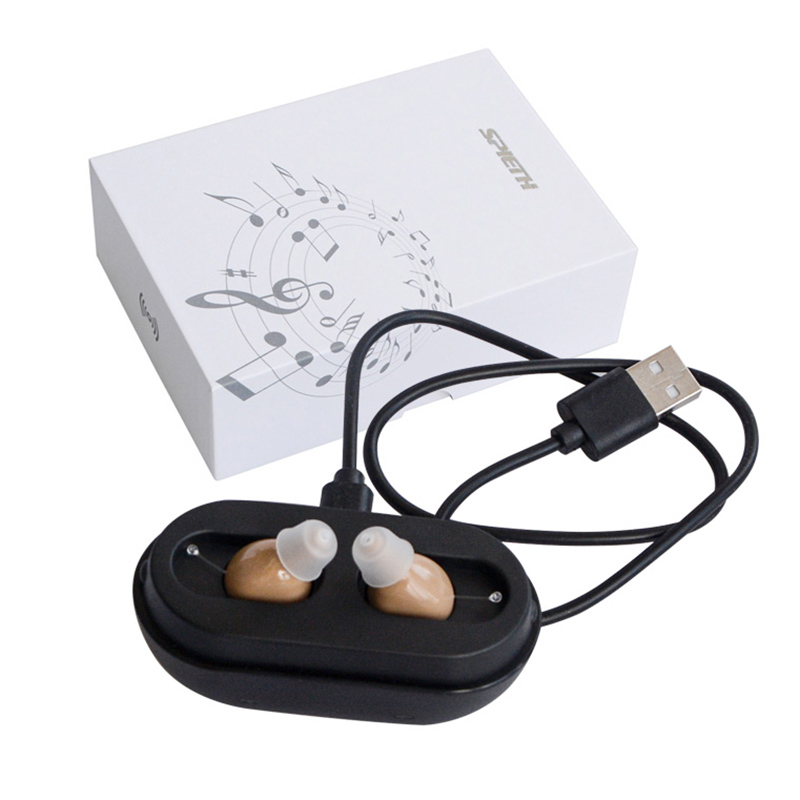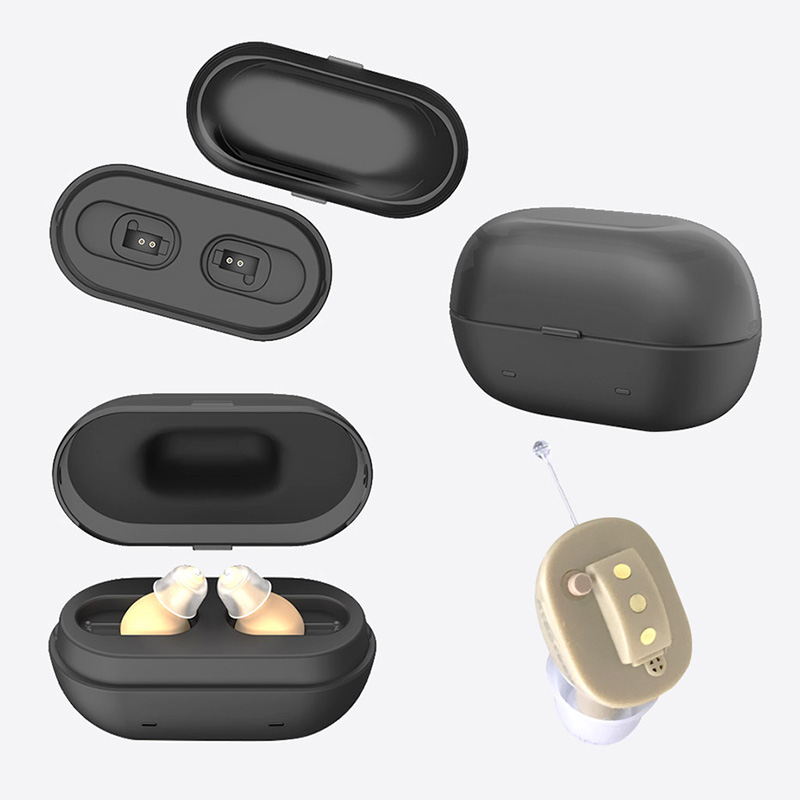 Rechargeable Mini Invisible Spieth CIC009 CIC Hearing Aids
The CIC009 hearing aids with its fashion desing and newest sound processing chips,support noise reduction,and use one rechargeable battery for each side and charing use base.It is suitable to wear and invisible.
Feature:
Digital,multi channels,battery chargeable use base
Advantage:
Invisible,noise reduction,comfortable
Suitable For:
Most People with Hearing Loss
Warranty:
Available,One to Two years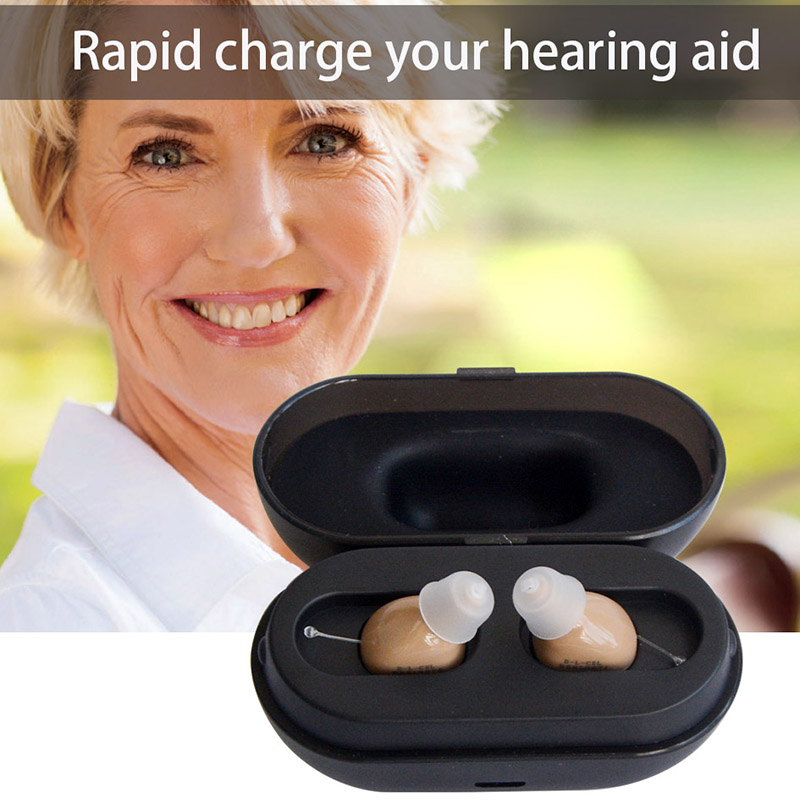 The CIC009 hearing aids that adopts digital processing technology to amplify sound signals and autoatially eliminates sound feedback.It is suitable for patients with sensorineural, conductive and mixed hearing loss with hearing loss≤80dBHL. Itis easy to wear and operate.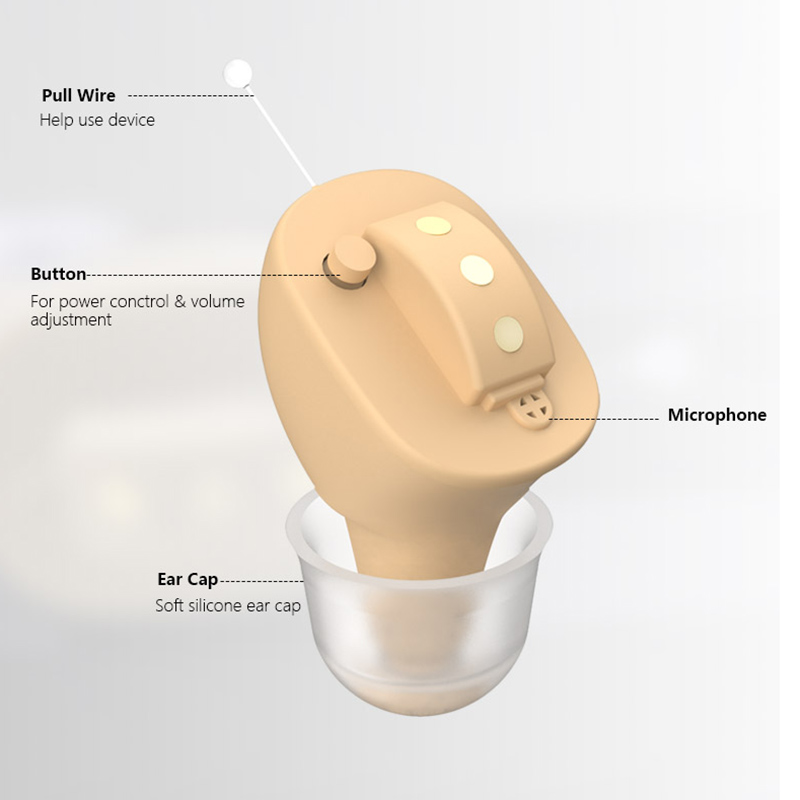 There are 2 types of earplugs (closed and open) for user select.It has a full frequency nelligent noise processing system, which can be worn in different working and living environments. From Q2 to Q10,it provides 6dB to 18dB different noise processing capabilities.VC and button controls can be selected to realize different functions (volume,program, sleep) according to dfferent time (1S, 25, 55).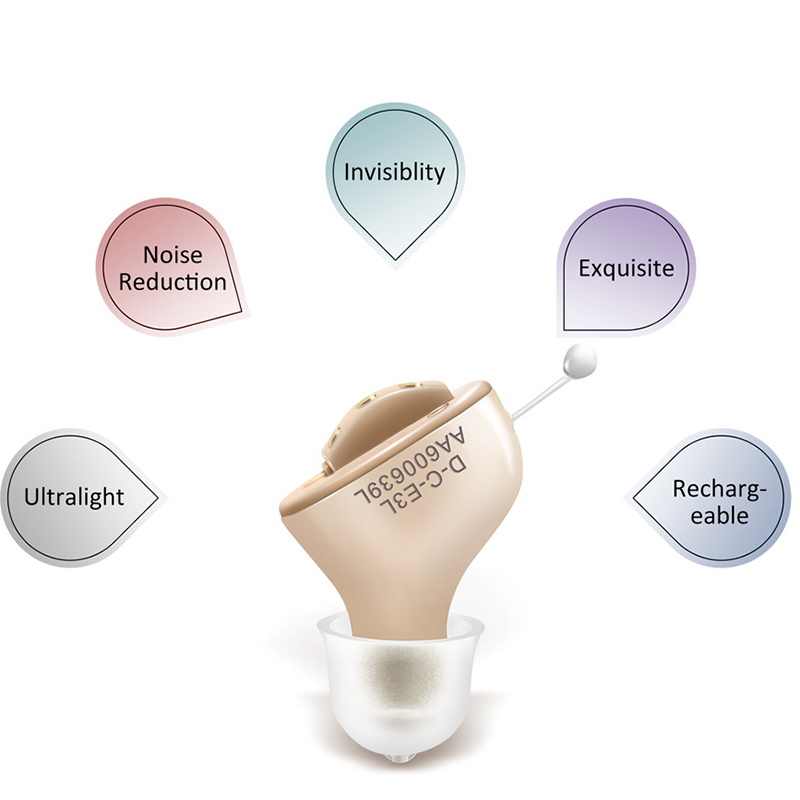 Functions of this CIC hearing aids:
| | |
| --- | --- |
| Channel | 6 |
| Band | 12 |
| lntelligent Noise Reduction(dB) | 12 |
| Feedback Cancellation:ADFC | Feedback Cancellation:ADFC |
| Wind Noise Manager | Level 3 |
| lmpulsive Noise Reduction | Level 3 |
| Environmental Analysis System | 3 |
| Maxium Output Control | AGC-O |
| Trimmer | VC/Button |
| Low Battery Indicator | √ |
| Fitting Range | ≤80dB |
Data specifications:
| | |
| --- | --- |
| MAX OPSL90(dBSPL): | 111.1 |
| HFA OPSL90(dBSPL): | 107.0 |
| Peak Gain(dB): | 35 |
| HFA FOG(dB): | 30 |
| Frequency Range F1,F2: | F1≤200Hz,F2≥4783Hz |
| THD at: | 500Hz-0.5%,800Hz-0.6%,1600Hz-0.3% |
| Eq.Input Noise Level(dB): | 22.2 |
| Battery Current Drain(mA): | 1.18 |
| Attack Time(ms): | 6 |
| Release Time(ms): | 62 |