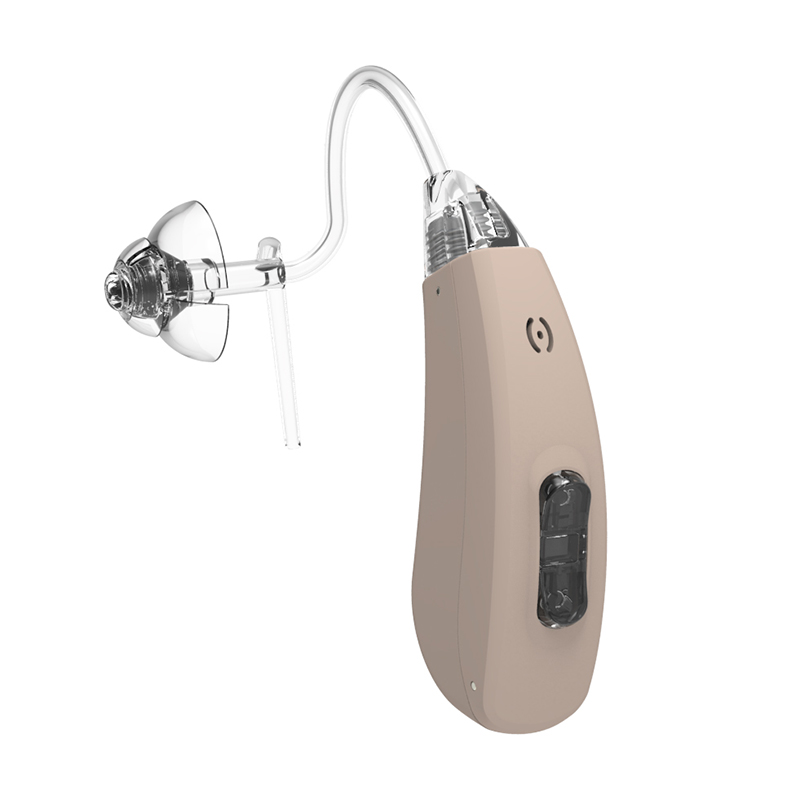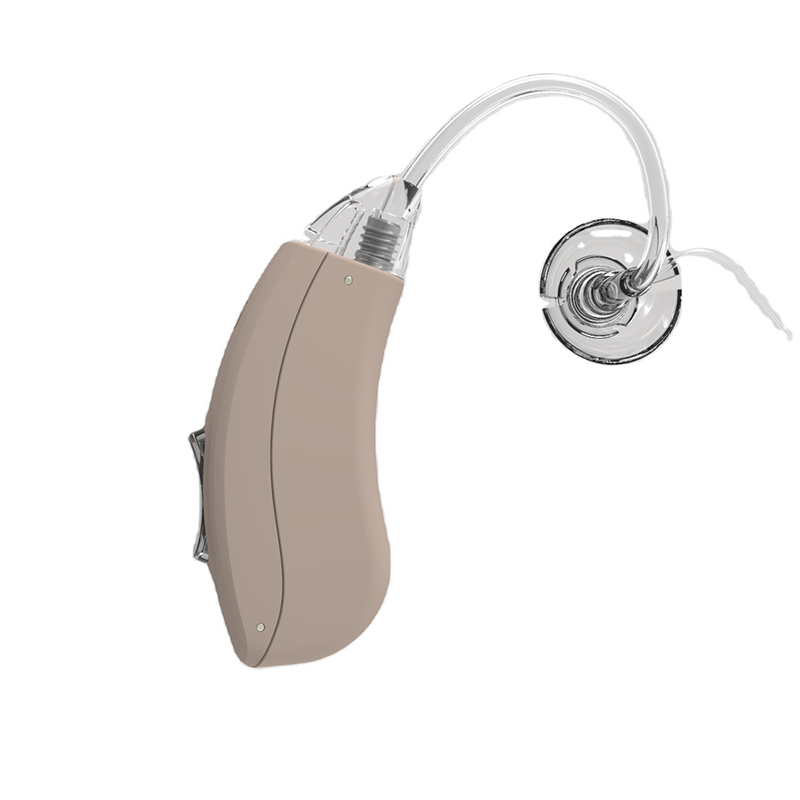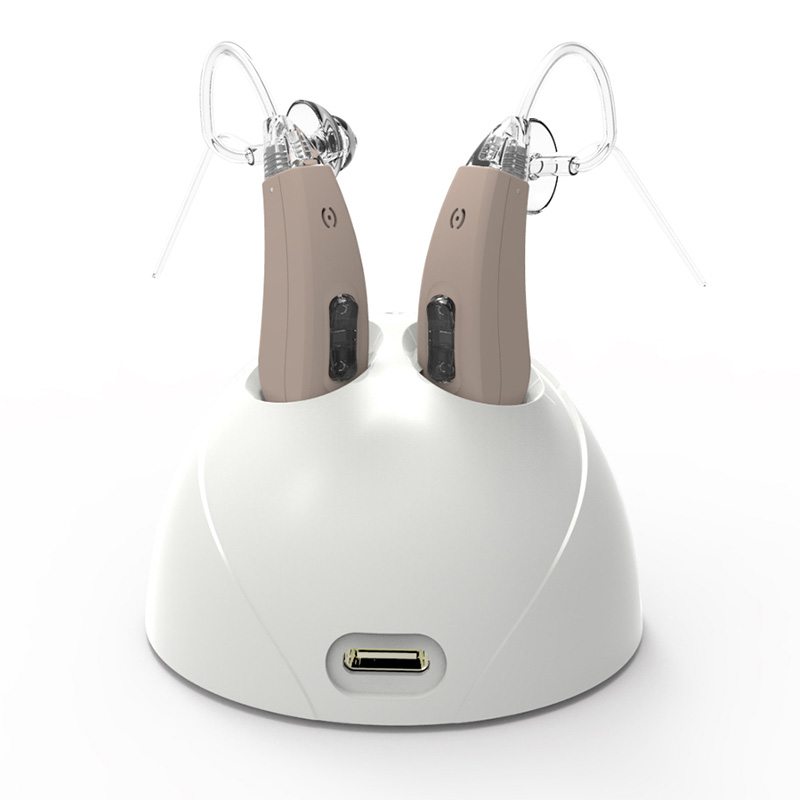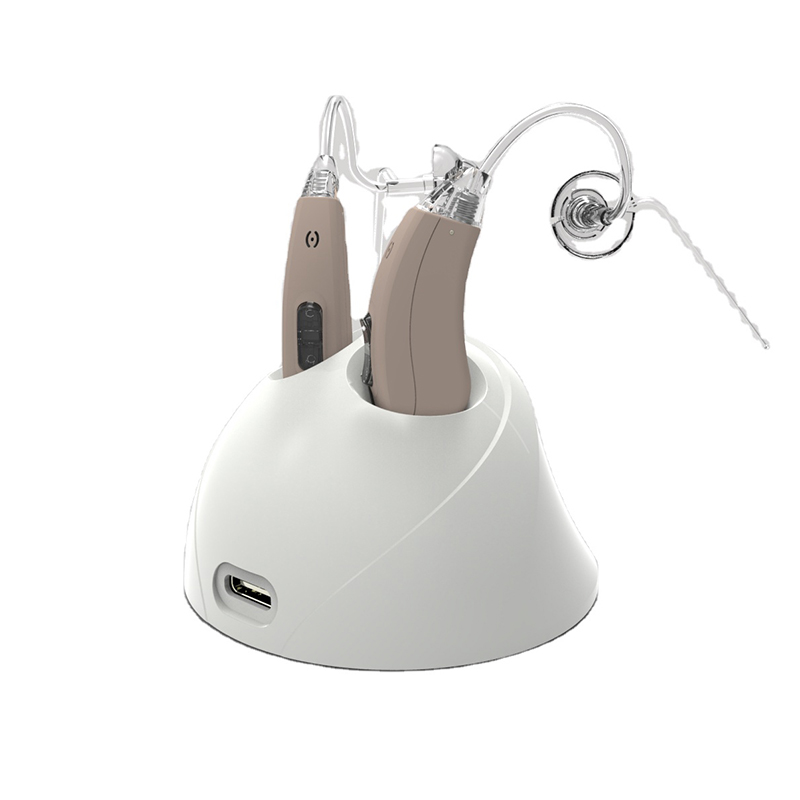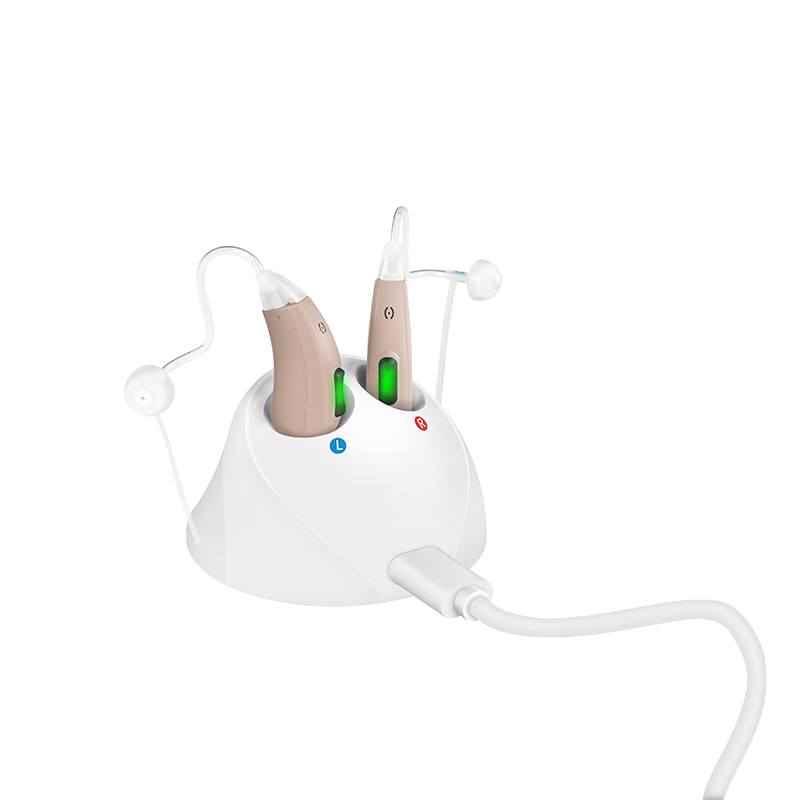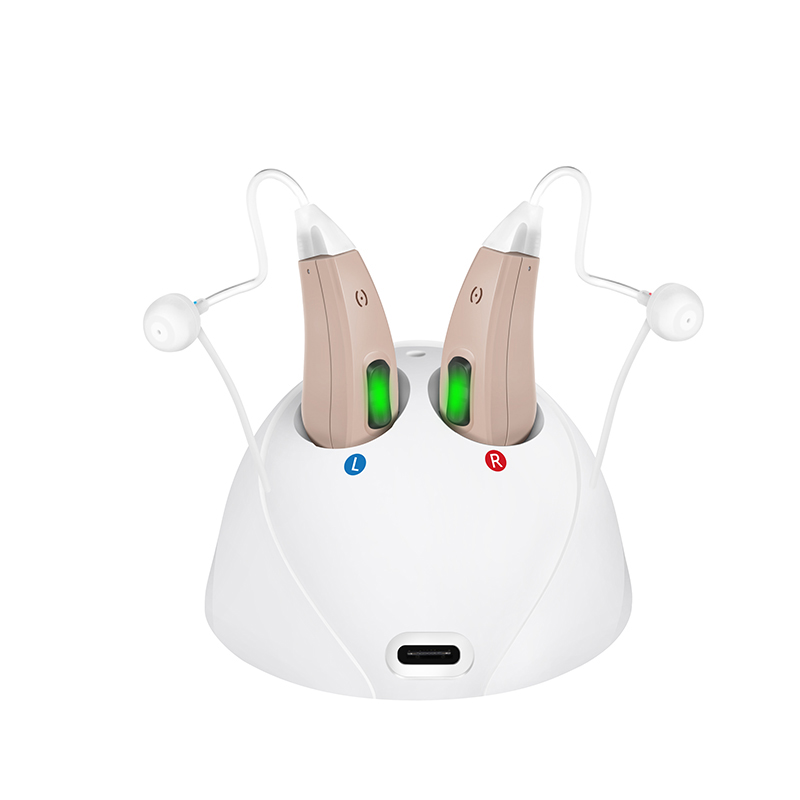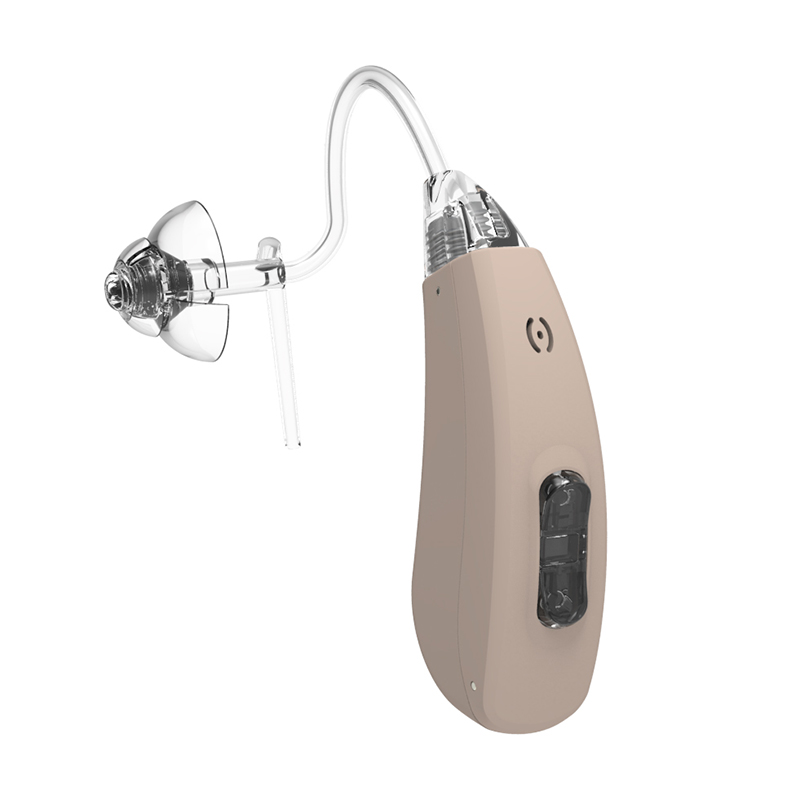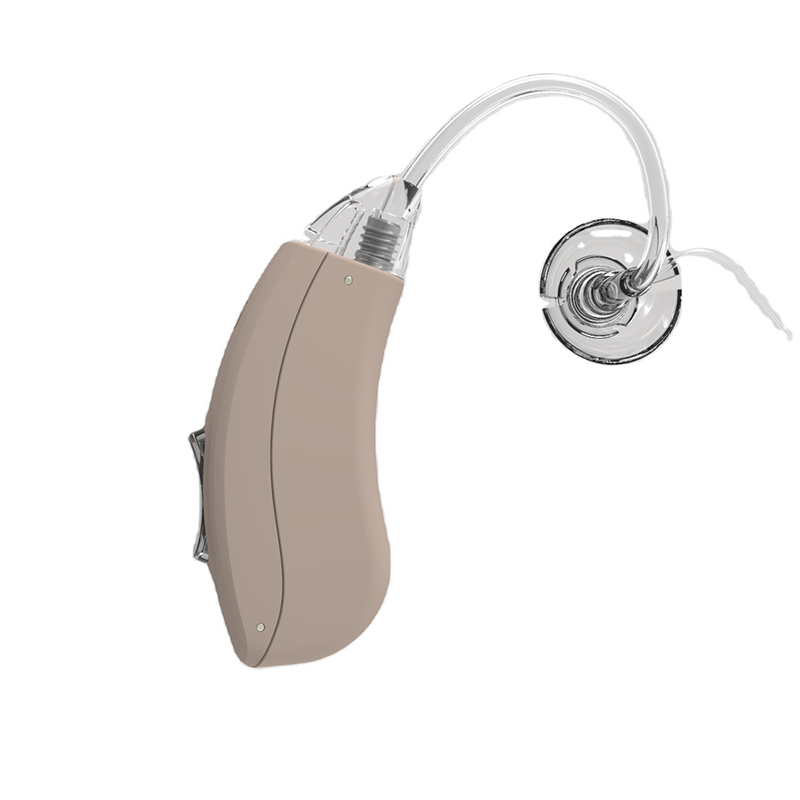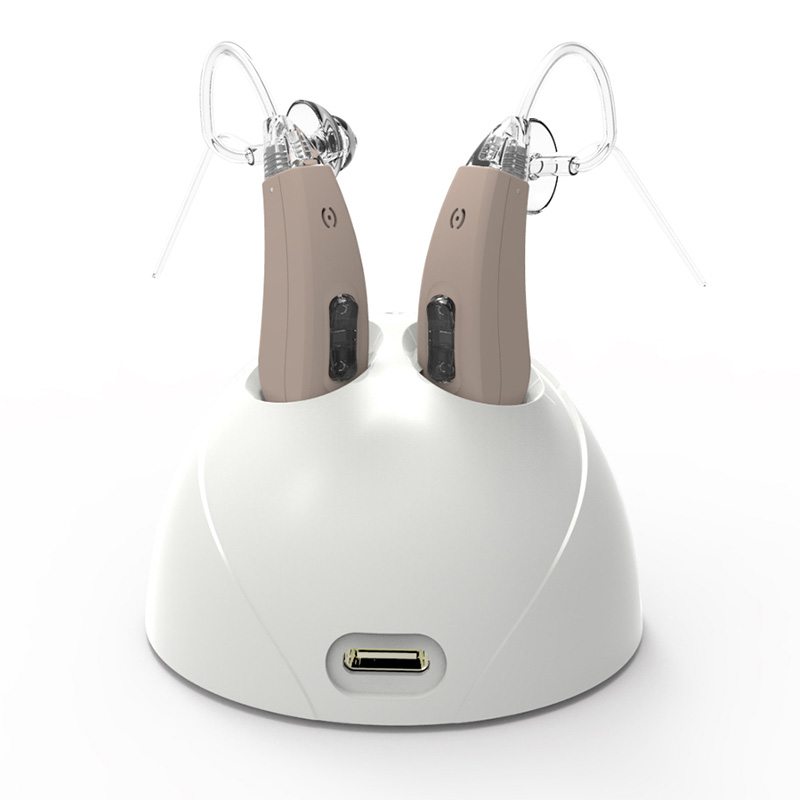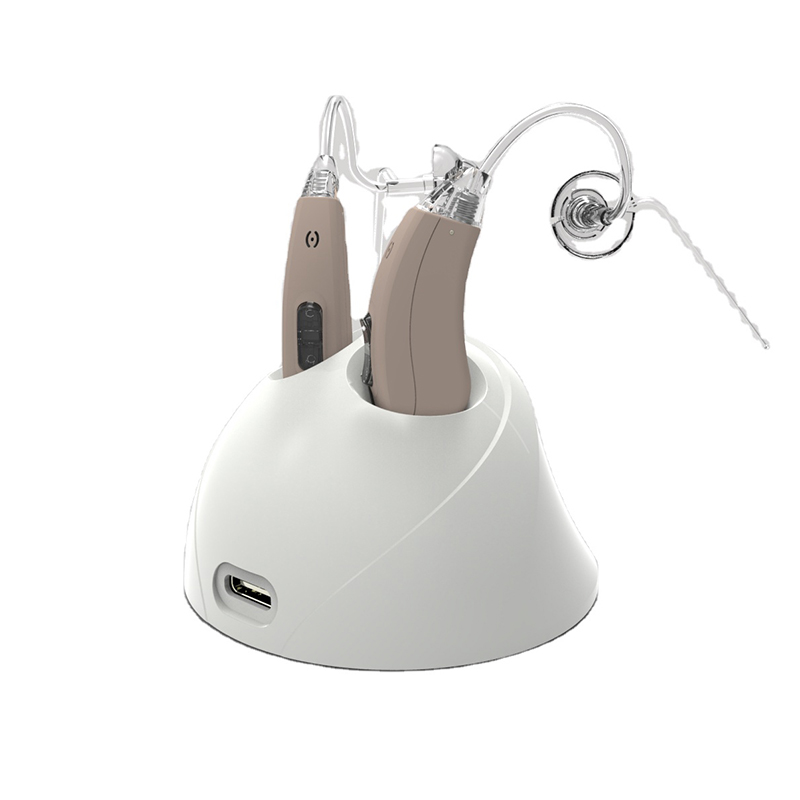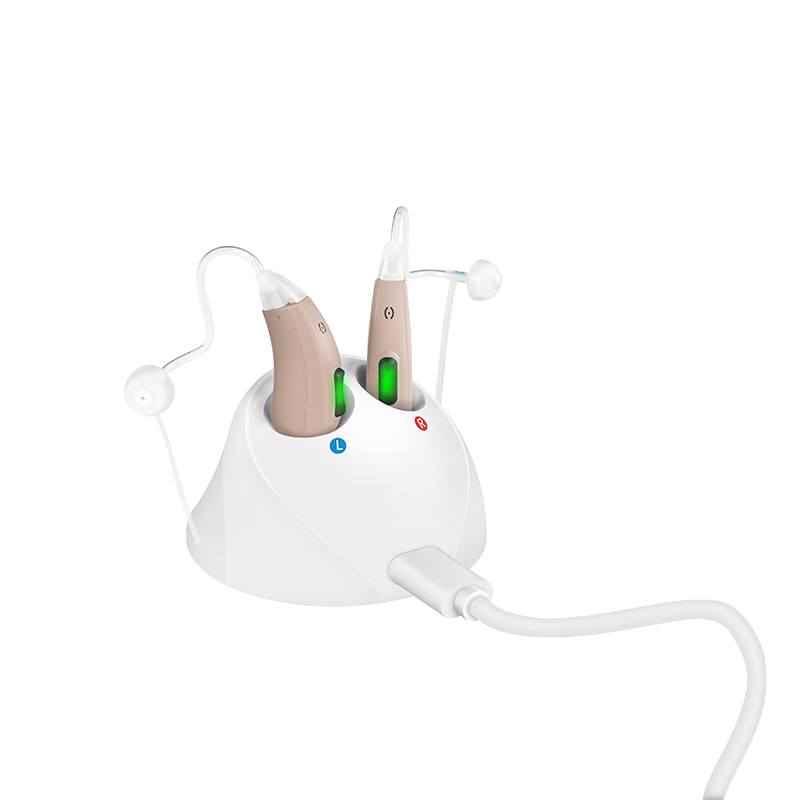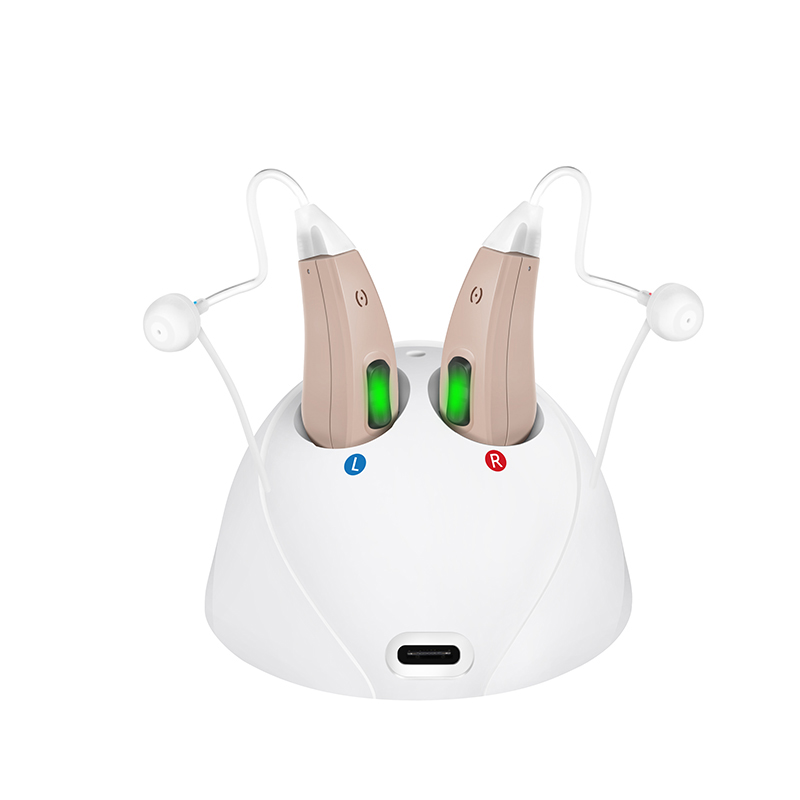 Wireless Rechargeable Smart Spieth BTE001 BTE Hearing Aids
This BTE001 hearing aids made by Spieth medical ,which have produced a variety of hearing aids for customers all over the world.All of our hearing aids products designed by audiologist is easy, durable, and comfortable to wear.
Feature:
Rechargeable, Lithium Battery,gift Design,APP control
Advantage:
Easy Use,comfortable,environmental-friendly
Suitable For:
Individuals moderate hearing loss but not severe or profound
Warranty:
Available,One to Two years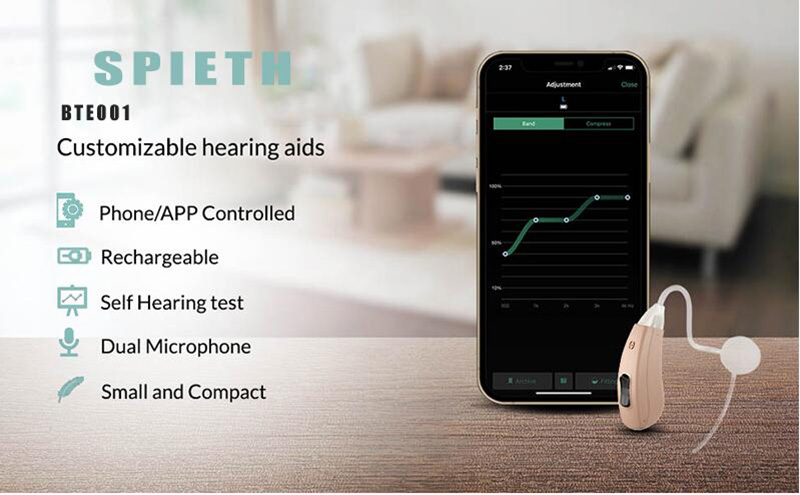 This behind the ear(BTE) hearging aids use the universal Type C interface, an unprecedented charge time of less than 3 hours for an average 20 hours of use-time. The break-through intelligent charging chip circuit minimizes heat and makes 'green' technology a practical really for hearing aid users.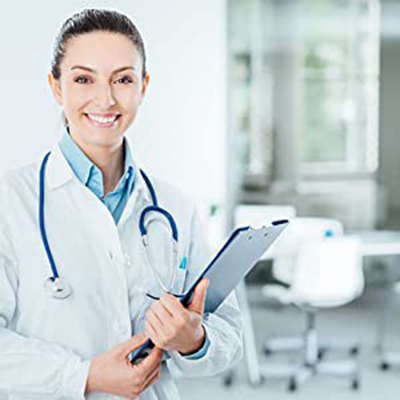 What a Smart Hearing Aid Does For You
It's like your personal, on-demand audiologist!
Connect to your phone or tablet via Bluetooth
Performs a customized hearing test
Adjusts to your unique hearing loss with one touch.
Personalize your hearing preferences on the go using your app
No need to visit the audiologist to get your hearing aid and that saves a lot of money
NOT for streaming audio from your phone.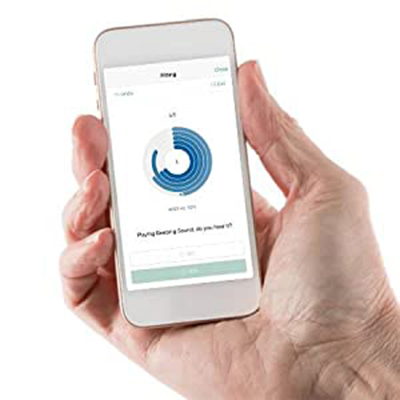 It's all about your own hearing
Automatic Hearing Test
No need to go to another expensive doctor's appointment. The BTE001 Hearing Aid will automatically perform a hearing test for you, anywhere, any time
Different Hearing Needs in Each Ear?
No problem, this hearing aid will customize both ears.
What if my hearing changes over time?
No need to replace your hearing aid just because your hearing needs to change. Simply run the hearing test again and your app-controlled hearing aid is customized to your current hearing needs.
Advantages of this hearing aids: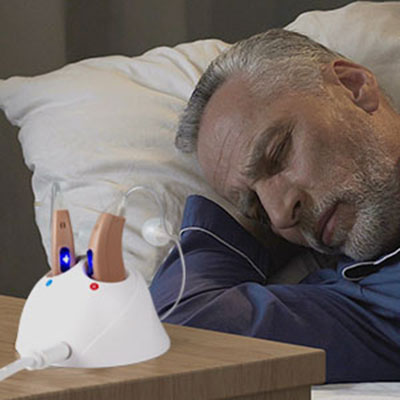 Rechargeable
The time has come! hearing aids finally become rechargeable so you don't need to replace batteries anymore. It's convenient, especially for those with a busy, active lifestyle or those with dexterity issues.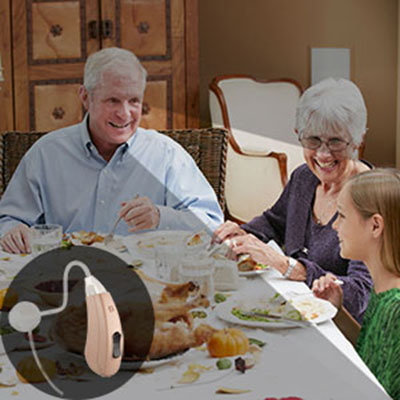 Directional Mic Noise Canceling
Equipped with TWO directional microphones that provide more amplification for the sound coming in from the front. This will greatly reduce the background noise when you are in a noisy environment and let you enjoy a clear conversation.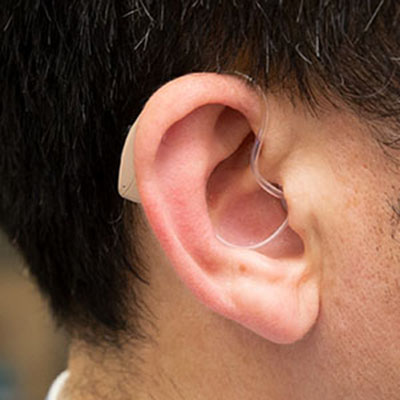 Small and Light Weight
A small and compact design of these devices goes a long way in giving you all-day comfort when using them. It will be hard to see behind the ear.
High Performance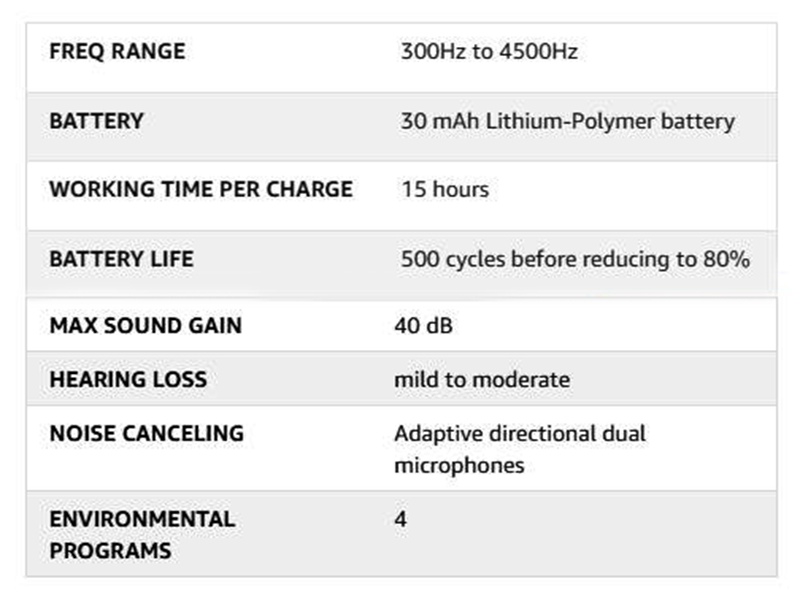 This hearing aid has great highlights in both design and material, as follows:
1.Magnetic contact charging,use high technology.
2.Slim and eye catching design looks beautiful and smart.
3.High performance DSP hearing aid with Built-in 30mAh Lithium Polymer Battery,suitable for your trips.
4.4 Channel WDRC DSP Programing and Multi-Bands Frequency Shaping.
5.Tele-coil,Auto save of Volume and Program,Adaptive directional dual microphones.
6.Short Charging time: 3 ± 0.5 hours but Long use time: Up to 20 hours.
7.Indicator light: Solid Blue light when charging Solid Green light when fully charged.
8.App control via your cell phone or pad: to adjust the volume, programs, bands, frequency control.
9.Rocker switch: Rocker VC easy control to adjust volume, programs
10.Single package size:16X11X5.5 cm,Single gross weight:0.300 kg,super small and light.
| | |
| --- | --- |
| Technical Data | SP-BTE001 |
| Peak OSPL 90 ( dB SPL) | 121 |
| HAF OSPL 90 ( dB SPL) | 114 |
| Peak Gain(dB) | 38 |
| HAF Ful on Gain (dB) | 32 |
| 500Hz(%) | 2.0 |
| 800Hz(%) | 2.0 |
| 1600Hz (%) | 2.0 |
| EQ Input Noise (dB) | 22 |
| Battery current(mA) | |