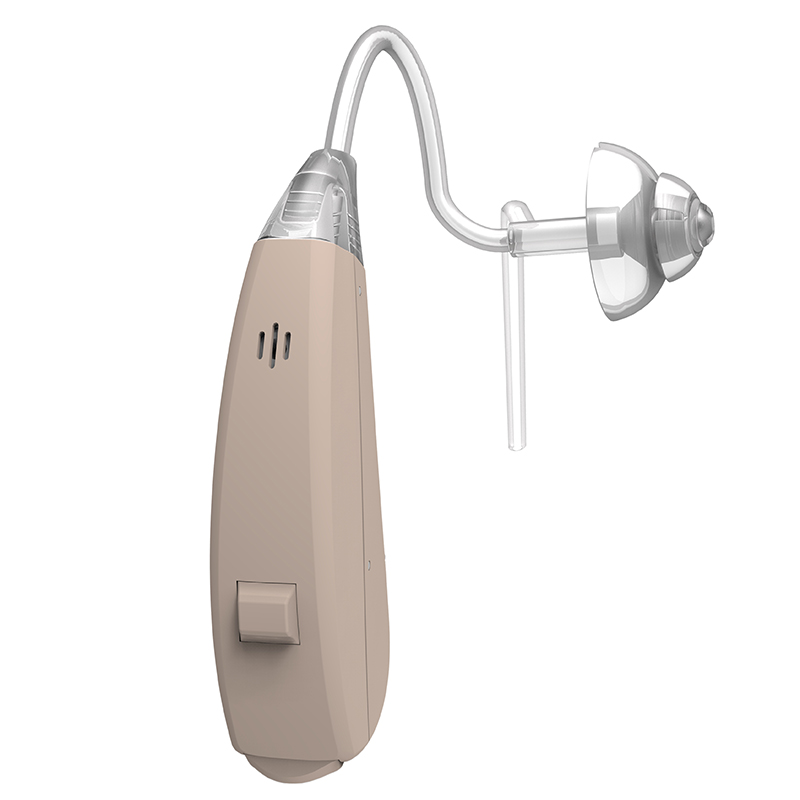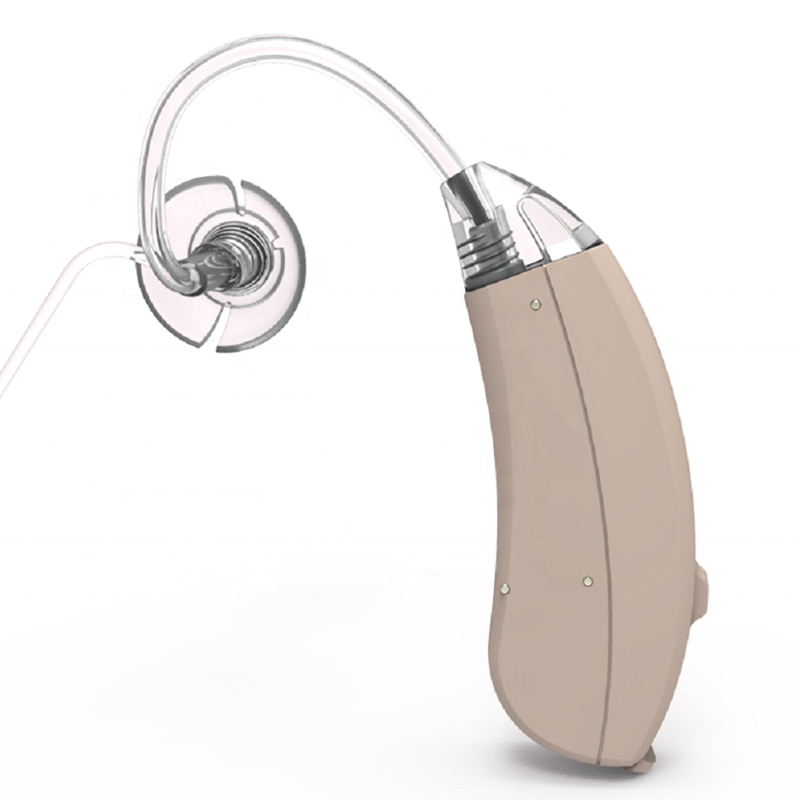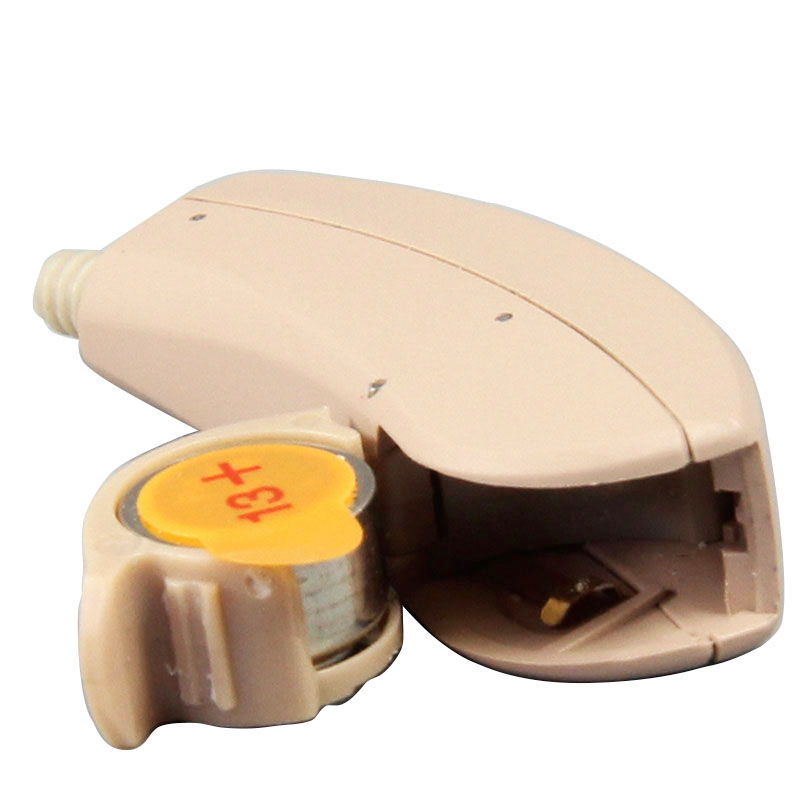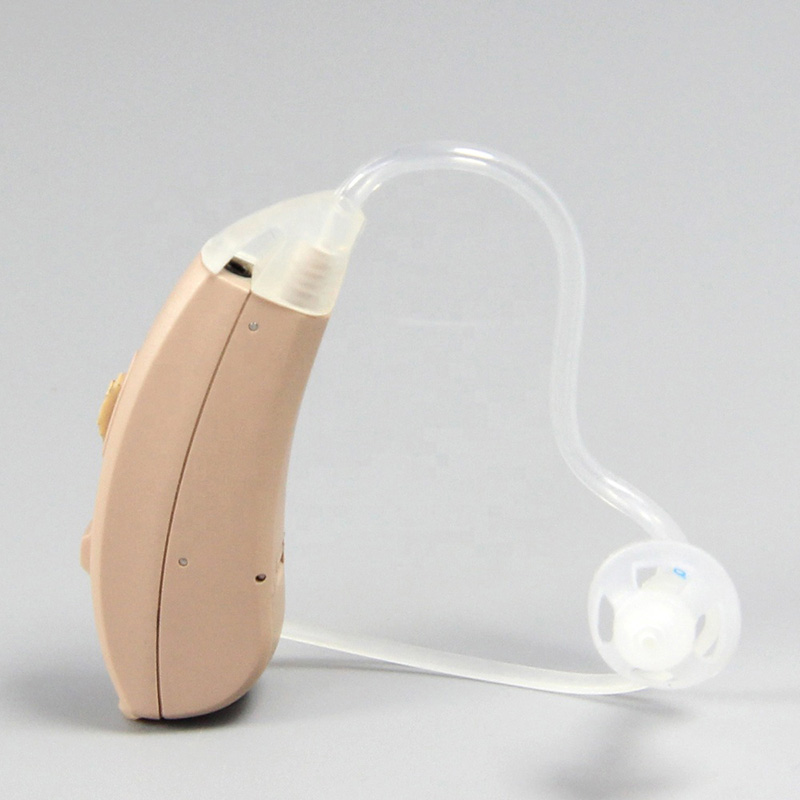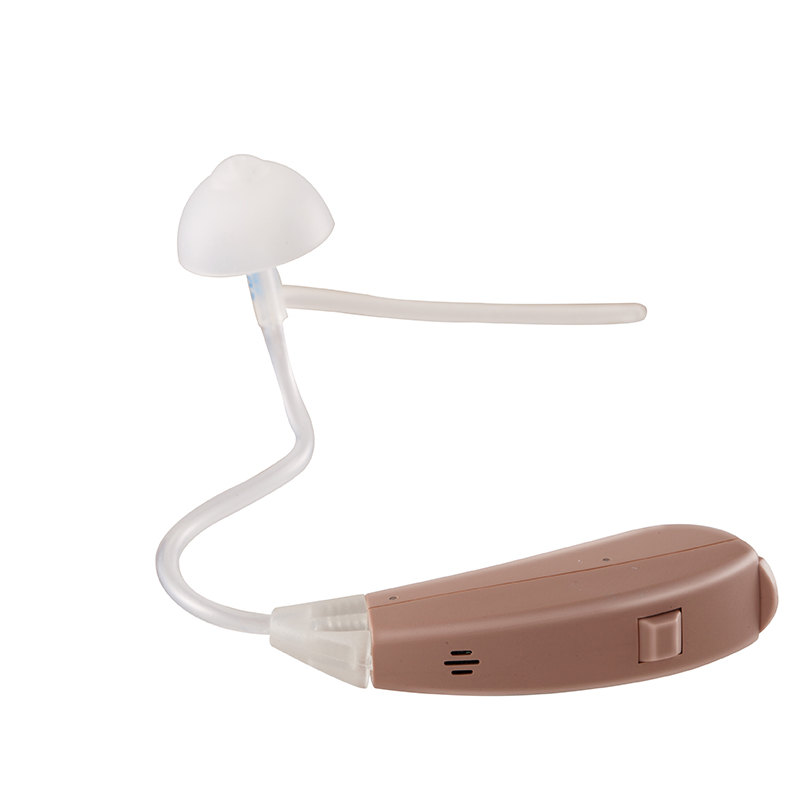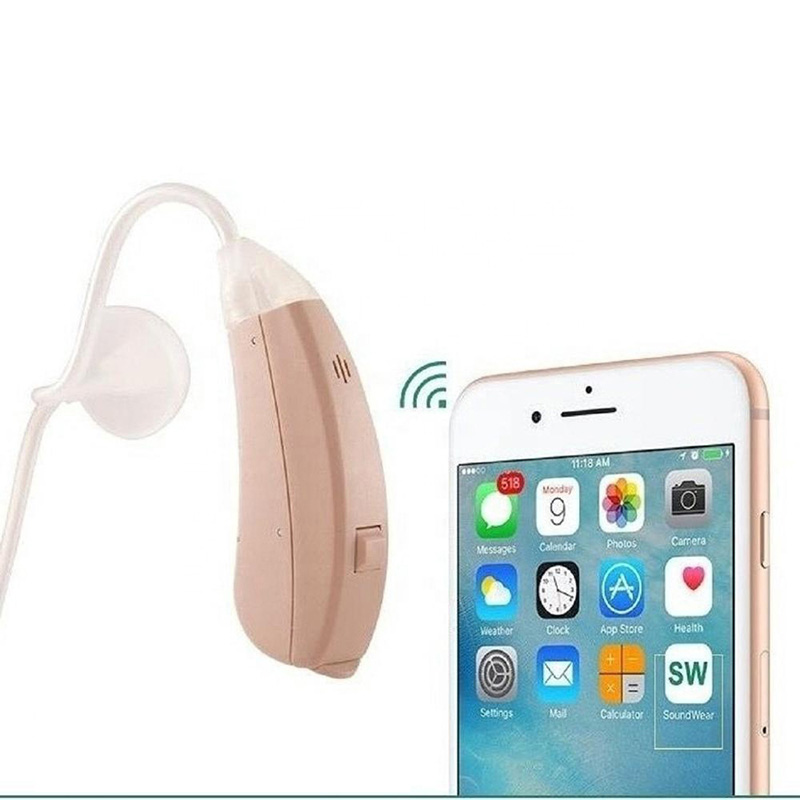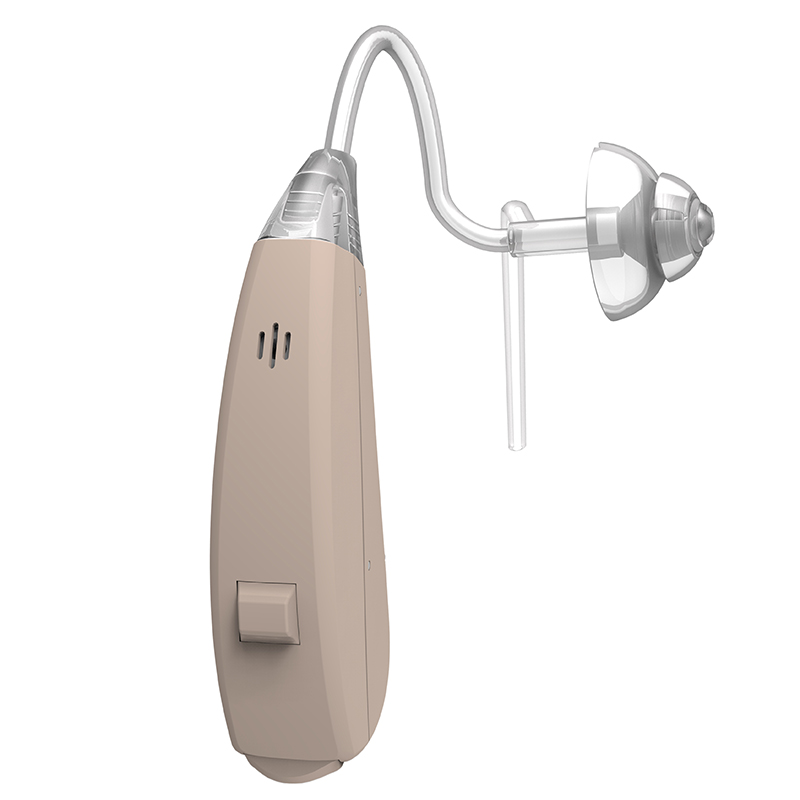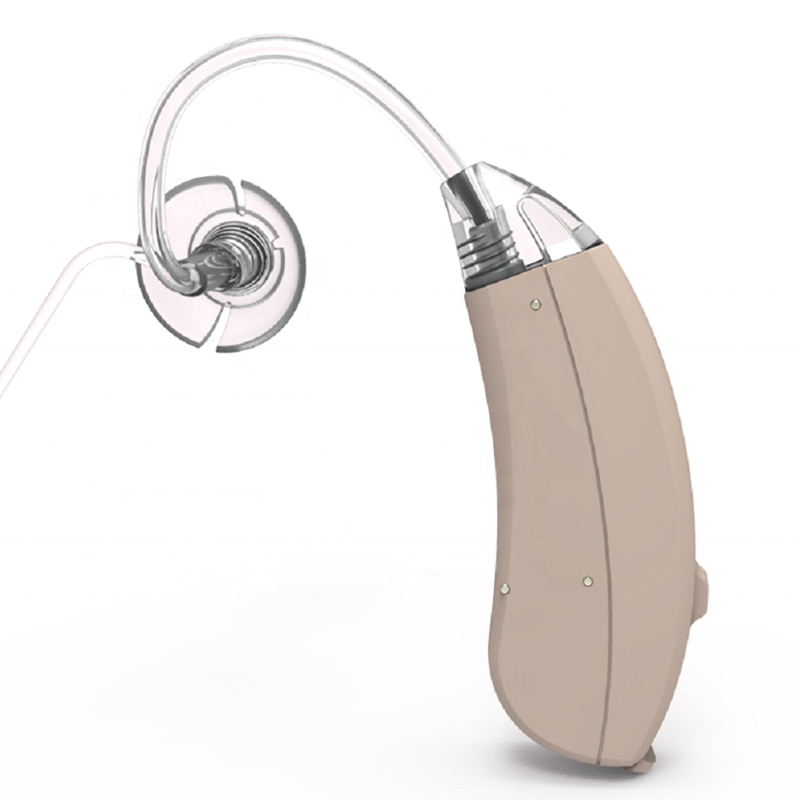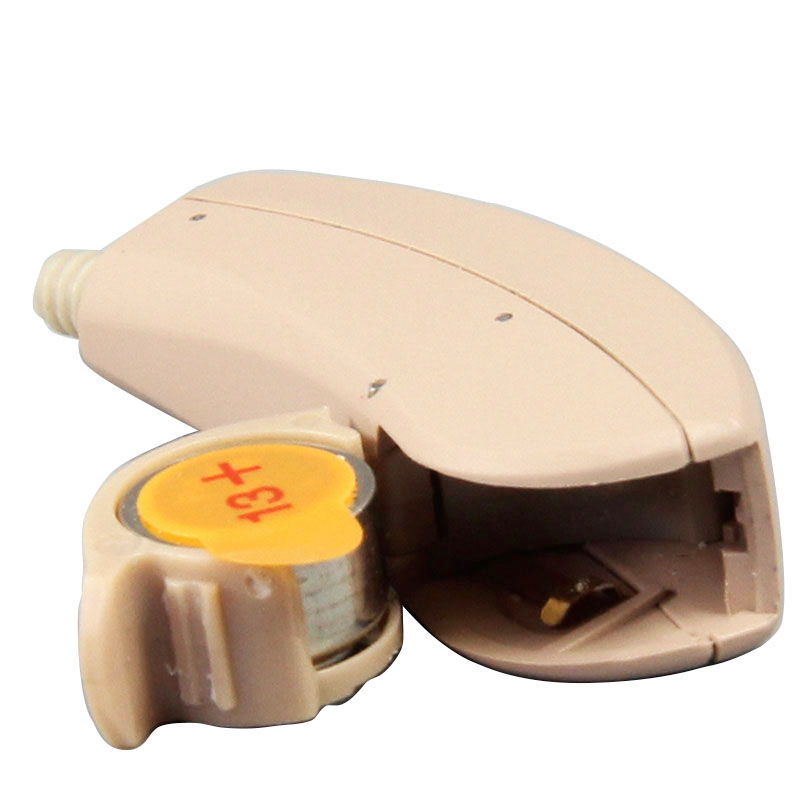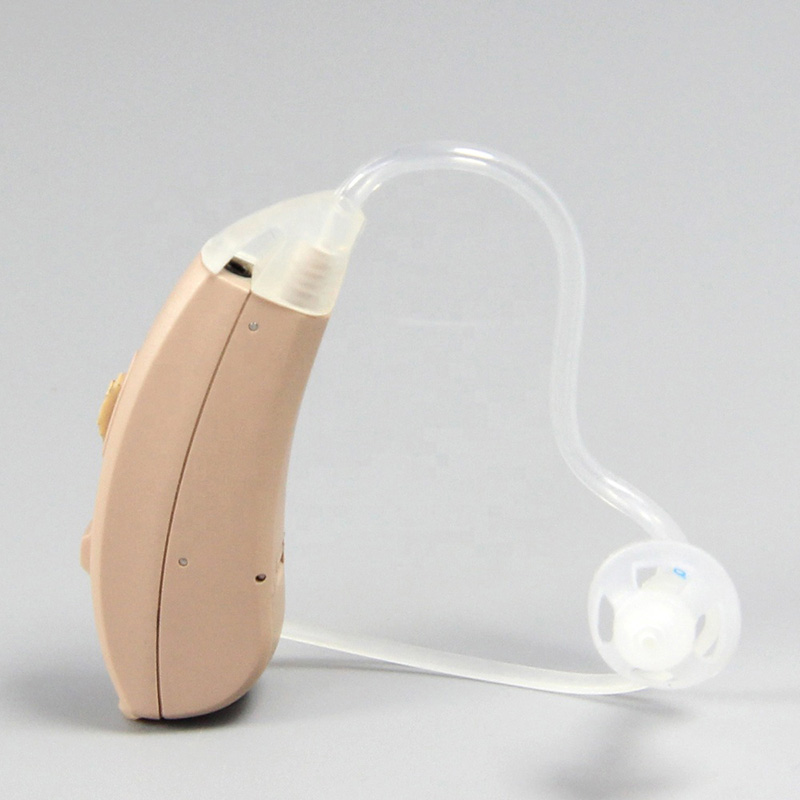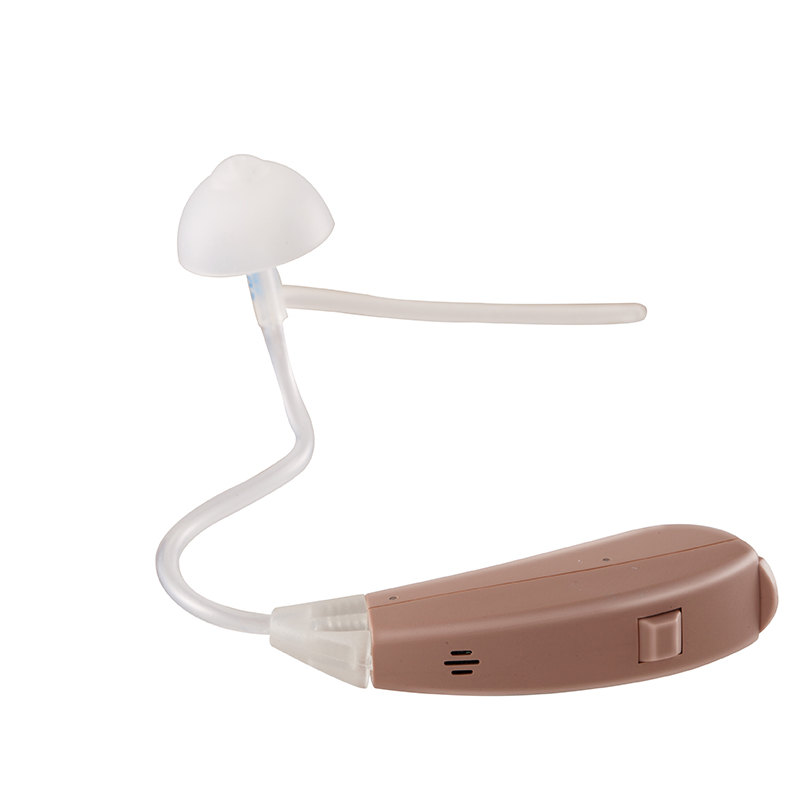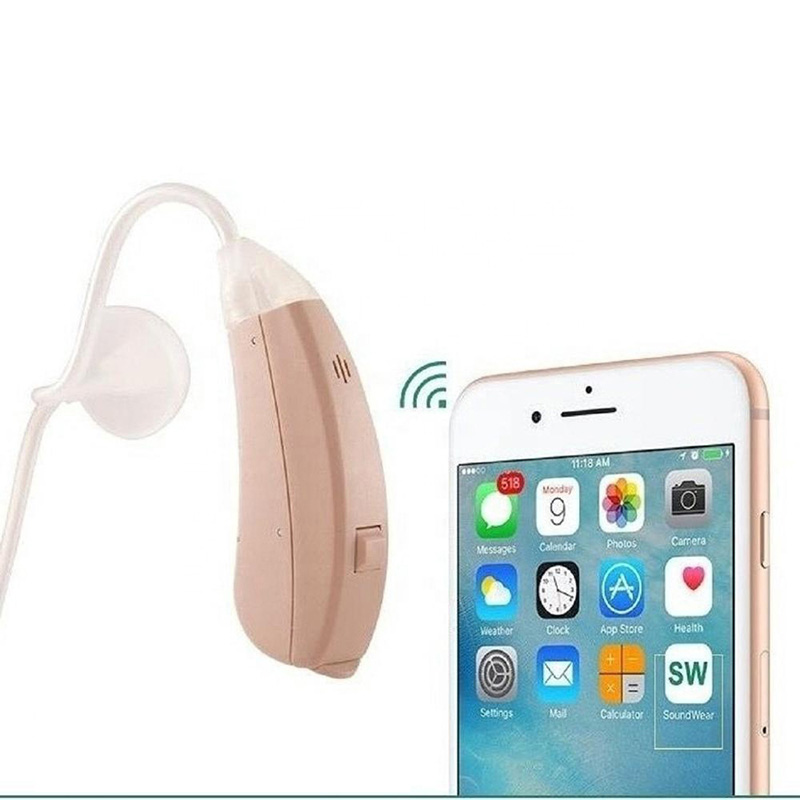 App Control Self Adjusting Spieth BTE009 BTE Hearing Aids
SP-BTE009 hearing aids support APP control and has hearing test modual,easy to test your hearing ablity.It's like your personal, on-demand audiologist!
Feature:
APP control,self-adjusting,basic fine tuning,4programs
Advantage:
Quality sound,easy to use,value for money
Suitable For:
Most People with mild hearing loss
Warranty:
Available,One to Two years
This type of BTE hearing aids support APP control and has hearing test modual,easy to test your hearing ablity.It's like your personal, on-demand audiologist!Connect to your phone or tablet via Bluetooth,Performs a customized hearing test.No need to go to another expensive doctor's appointment. The Hearing Aid will automatically perform a hearing test for you, anywhere, any time.Adjusts to your unique hearing loss with one touch.Personalize your hearing preferences on the go using your app.No need to visit the audiologist to get your hearing aid and that saves a lot of money.NOT for streaming audio from your phone.
Each side of this hearing aids user one rechargeable lithium battery which need no more than 3 hours charging,and use for 20 hours time.You can easy pick up the hearing aids,and use the battery base for charging before you sleep at night.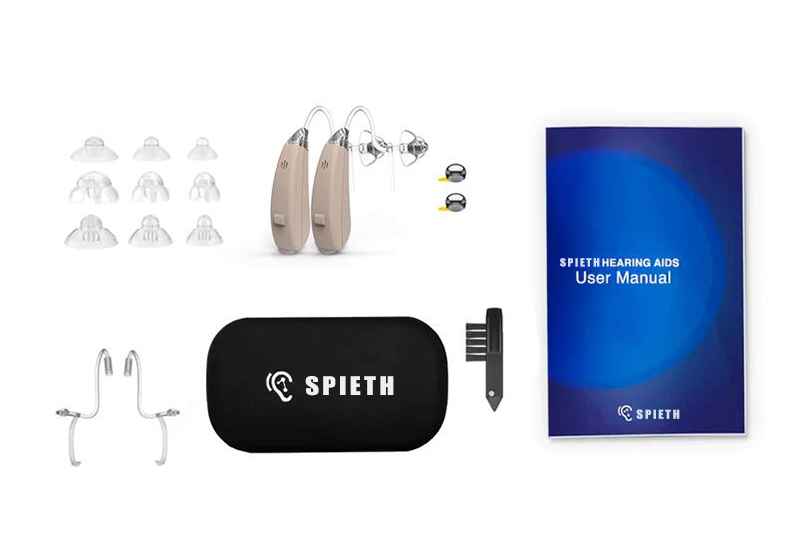 WHAT'S IN THE BOX
SP-BTE009 Hearing Aids
Protective carrying case
4+ Earbud Sizes To Fit Your Ear Canal Size Properly
Directions Manual
Cleaning Supplies
FREE Mobile Phone App Connectivity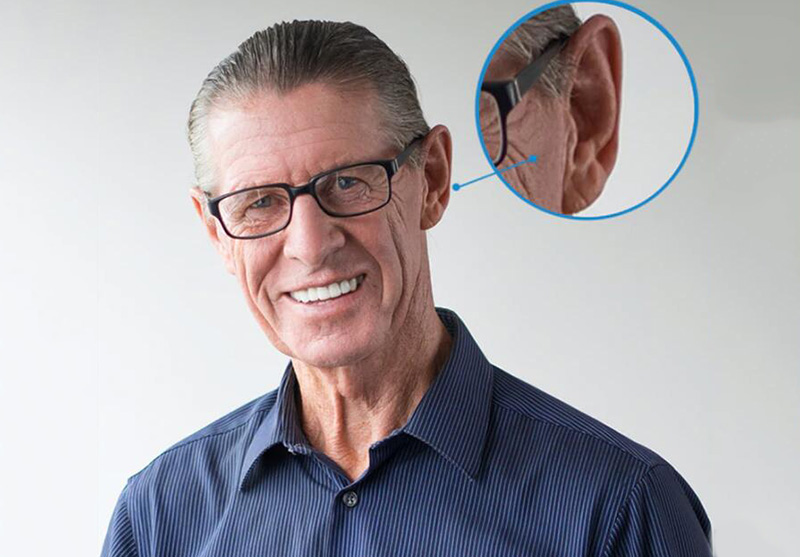 Virtually Invisible
Designed to fit your ear canal perfectly, nobody will even notice you're wearing a hearing aid.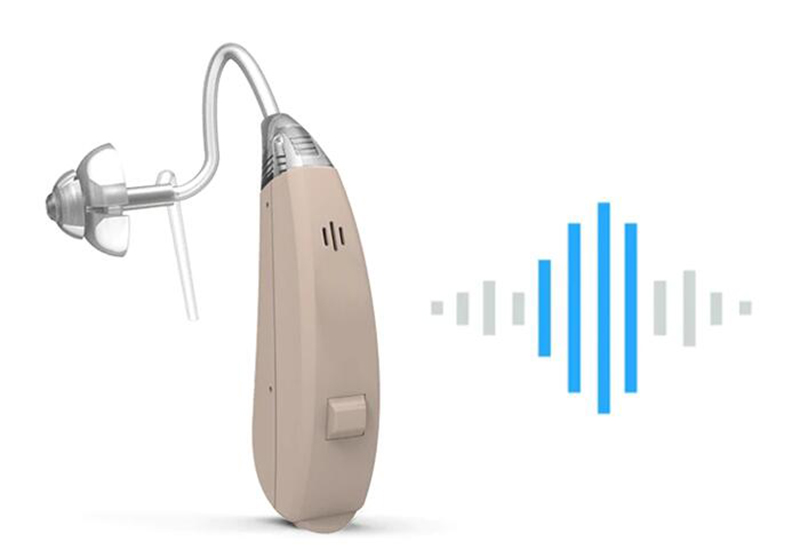 Smart Noise Reduction
The smart noise reduction employs two directional microphones that actively work together to enhance the sounds you want to hear and cut out the ones you don't. You'll hear perfectly, even at busy social gatherings and bustling public events.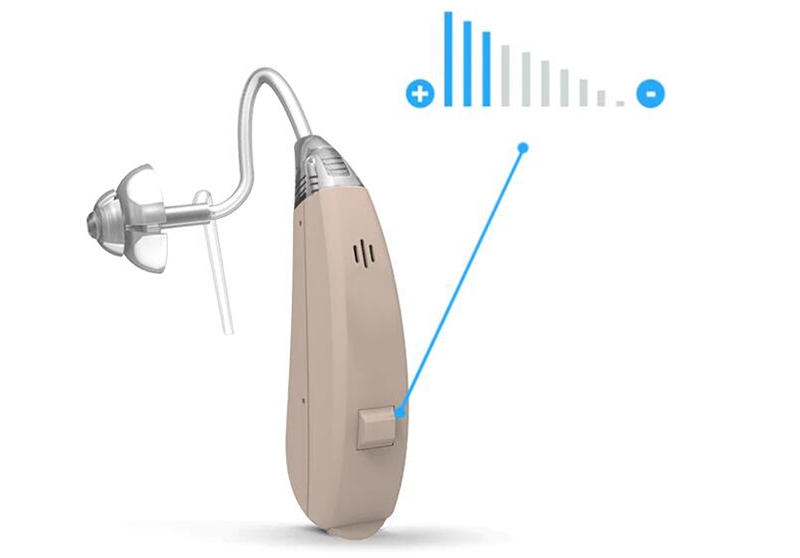 Easy to Use
A hearing aid should be easy to use. Our team built it to be as intuitive and straightforward as possible.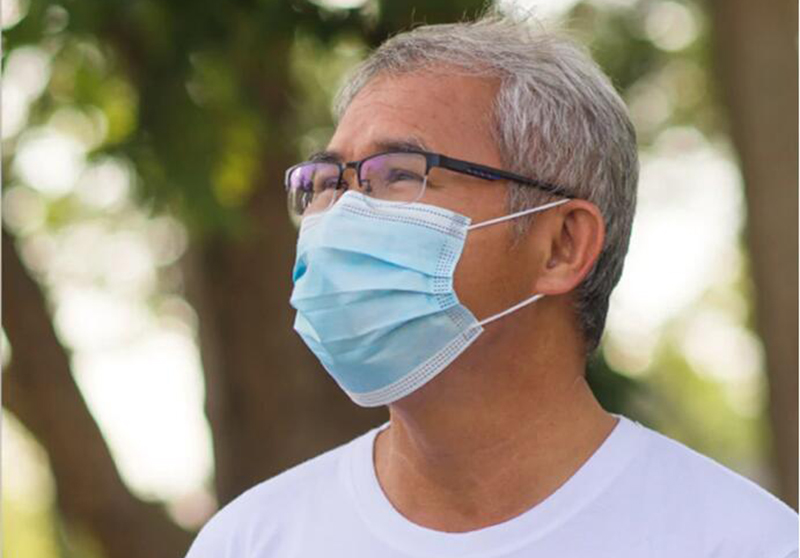 Fits Great With Mask & Glasses
This hearing aids fits comfortably and does not interfere in any way with either wearing mask, glasses, or even oxygen.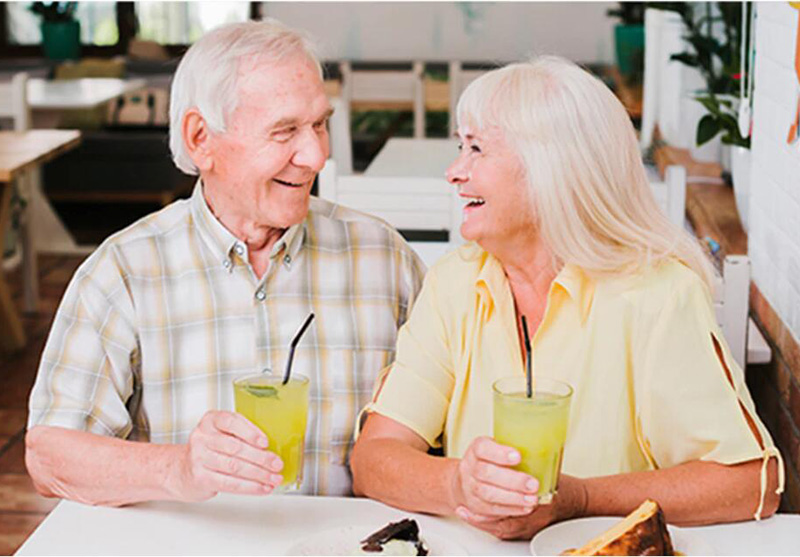 One-On-One Conversations
You can expect to hear one-on-one conversations clearly and crisply, without needing to strain or ask the other person to repeat themselves.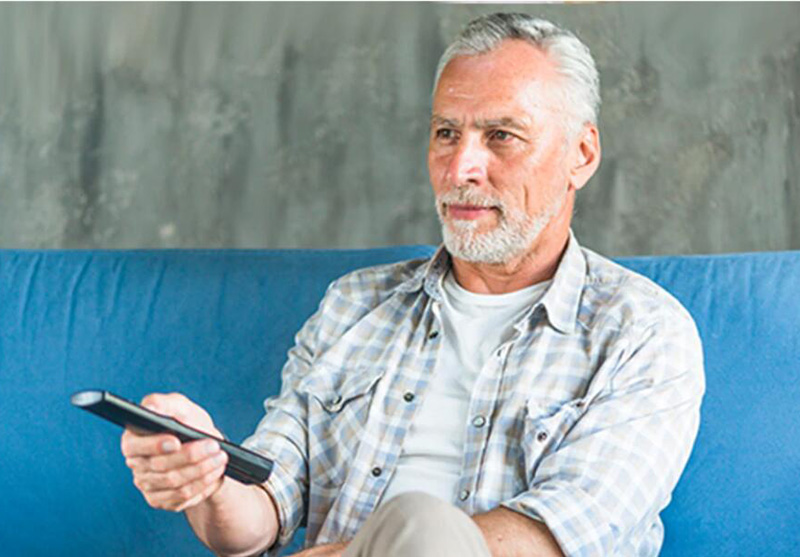 Watching TV
Instead of needing to turn on subtitles or crank up the volume, you'll be able to pick up on all the nuances of the program you're watching on TV as soon as you sit down.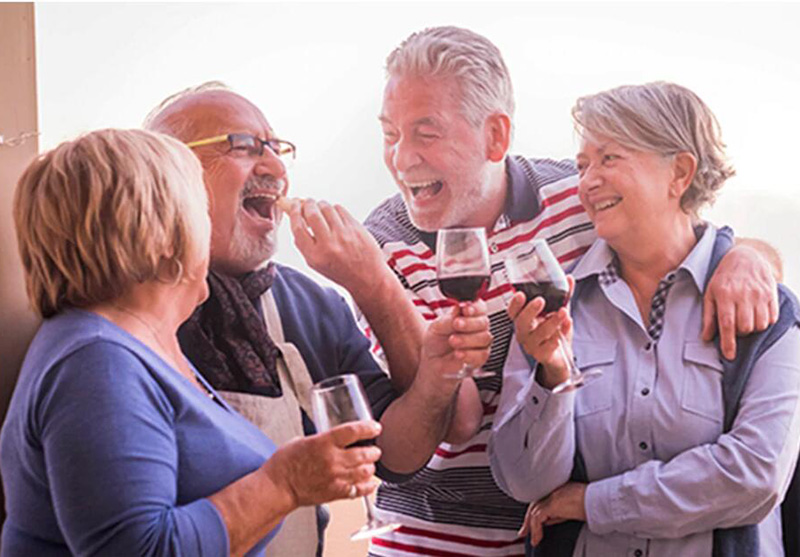 Group Conversations
Having a conversation with your a group of friends and family is easy with Nano hearing aids — you'll always be able to focus on who's talking without getting distracted by background noise.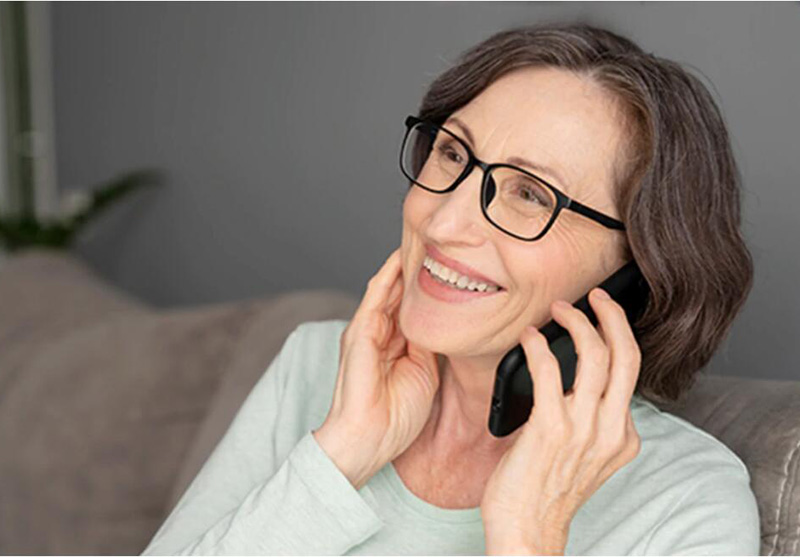 Talking On The Phone
You'll have no trouble hearing clearly during phone conversations, with the telecoil loop amplifying all the incoming sounds it receives.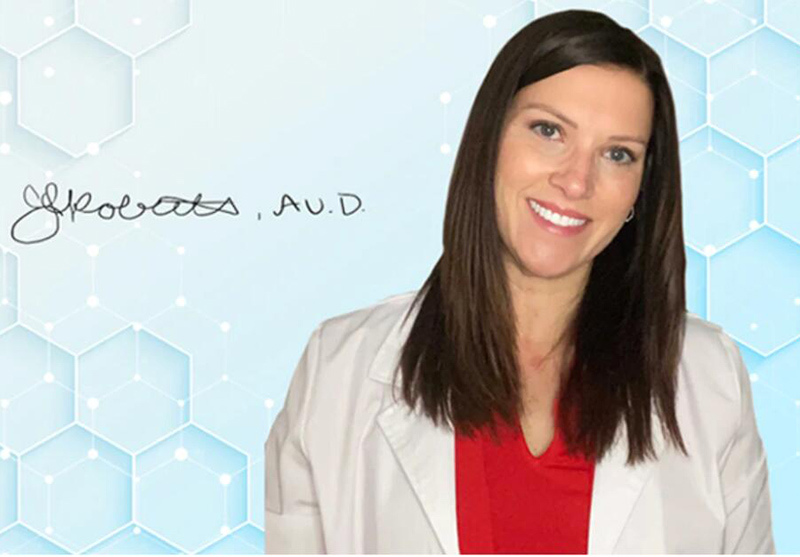 Designed by the best Audiologists
All of our devices were designed by the best audiologists and sound engineers.
Our hearing aids designer and researcher has use newest hearing technology and fashion design style in this products.It has the following performances and functions,I sure you will like it.
1.High performance DSP hearing aid
2.2 Channels WDRC Multi Memory Amplifier
3.12 Bands Frequency Shaping
4.Layered Noise Reduction
5.Adaptive feedback cancellation
6.Low battery warning
7.Auto save of memory and volume
8.Battery ON-OFF switch
9.Wireless App control of Volume and program
| | |
| --- | --- |
| Technical Data | SP-BTE009 |
| Peak OSPL 90 (dB SPL) | 122 |
| HFA OSPL 90 (dB SPL) | 110 |
| Peak Gain (dB) | 36 |
| HFA Full on Gain (dB) | 28 |
| Total Harmonic Distort: | |
| 500Hz (%) | <3.0 |
| 800Hz (%) | <3.0 |
| 1600Hz (%) | <3.0 |
| EQ Input Noise (dB) | <30 |