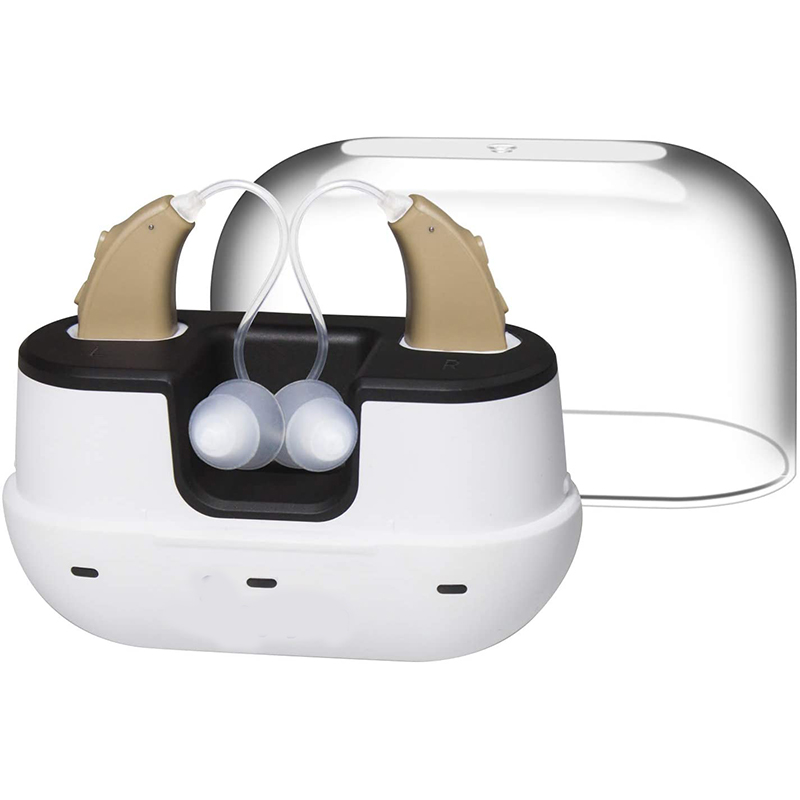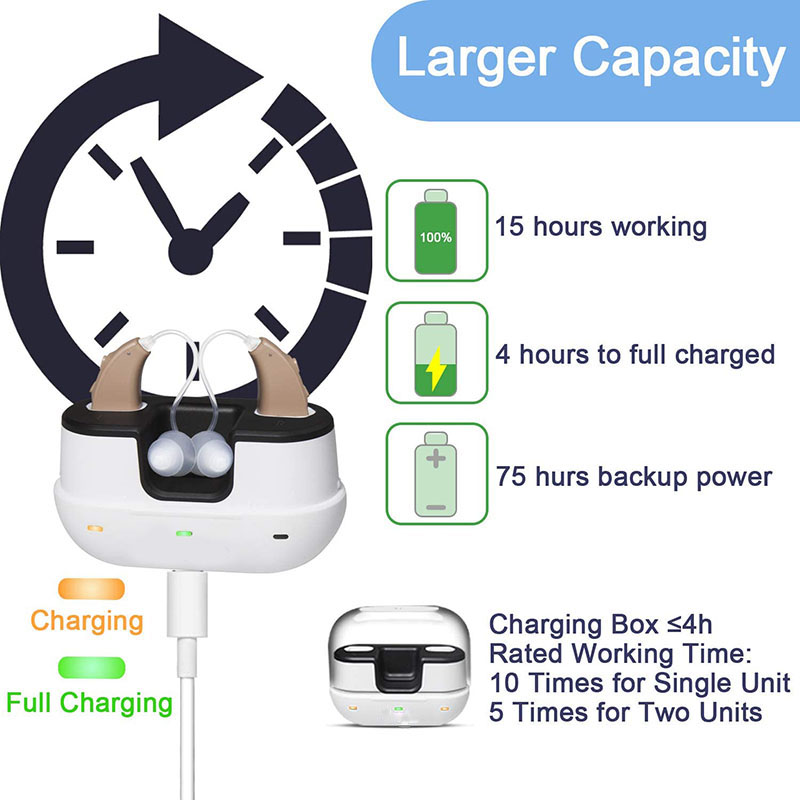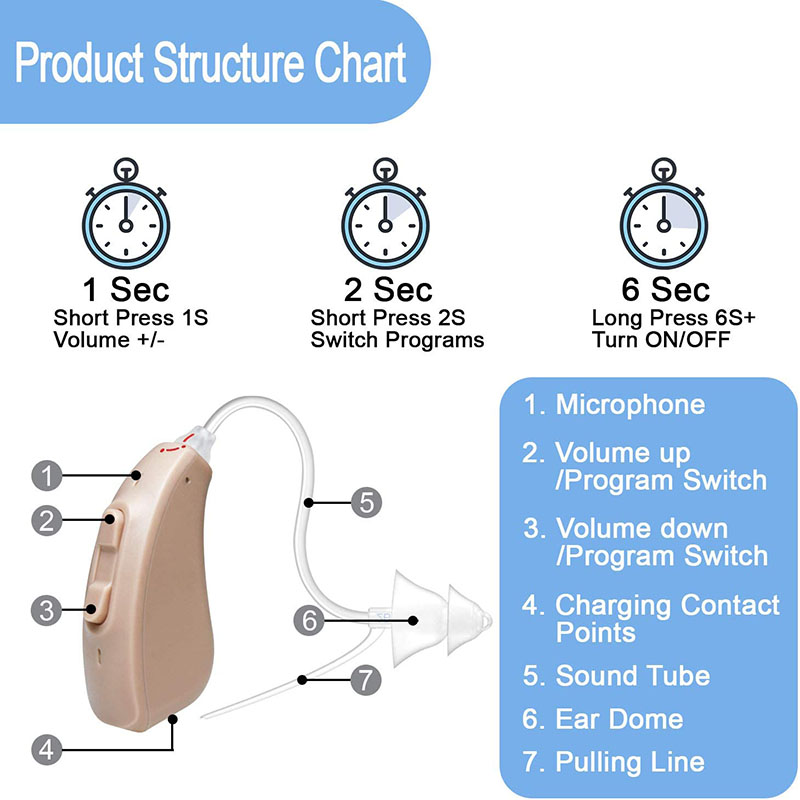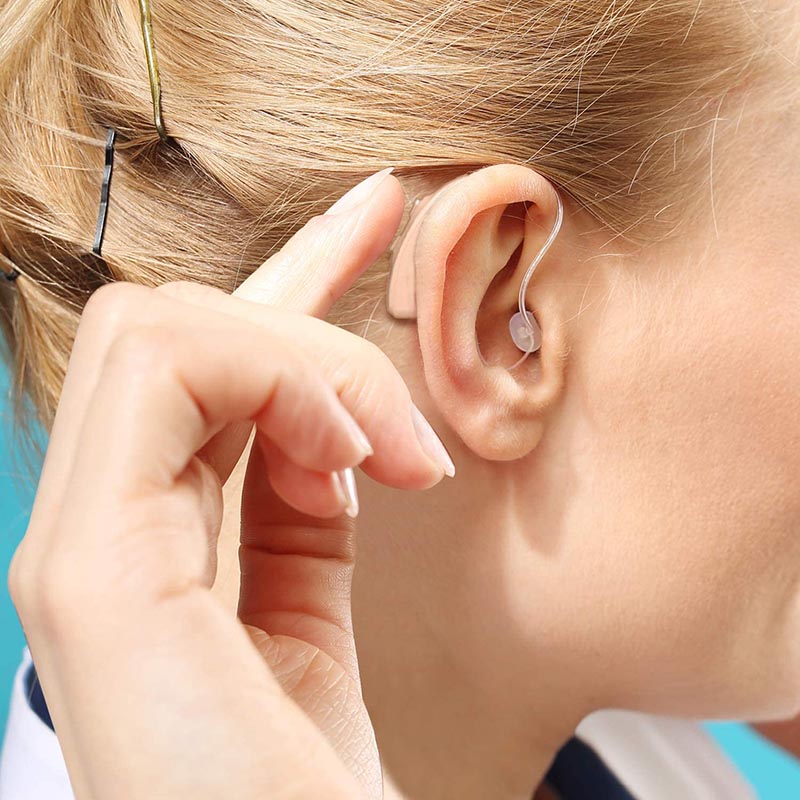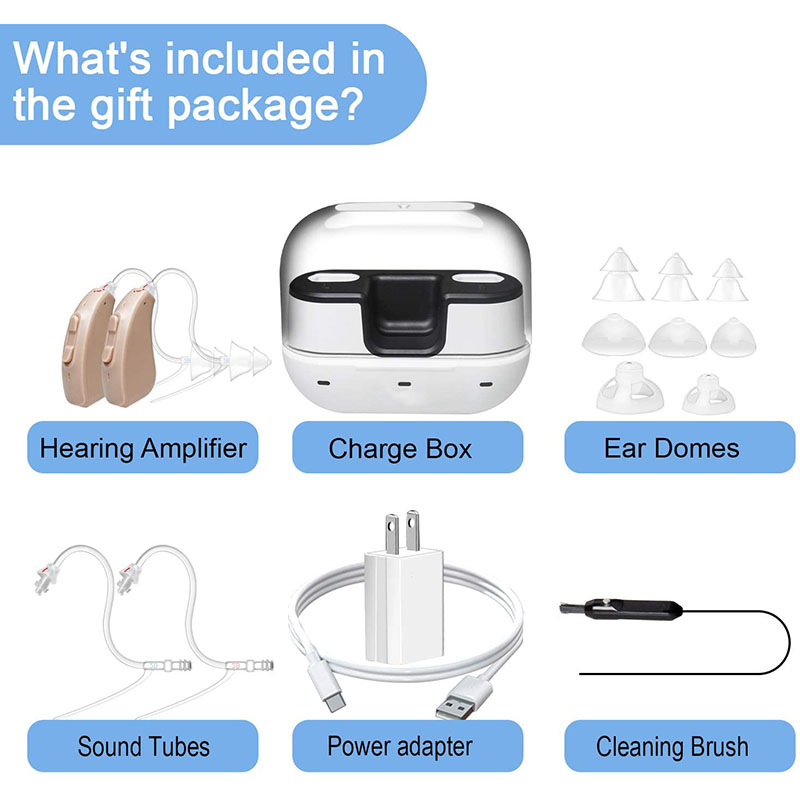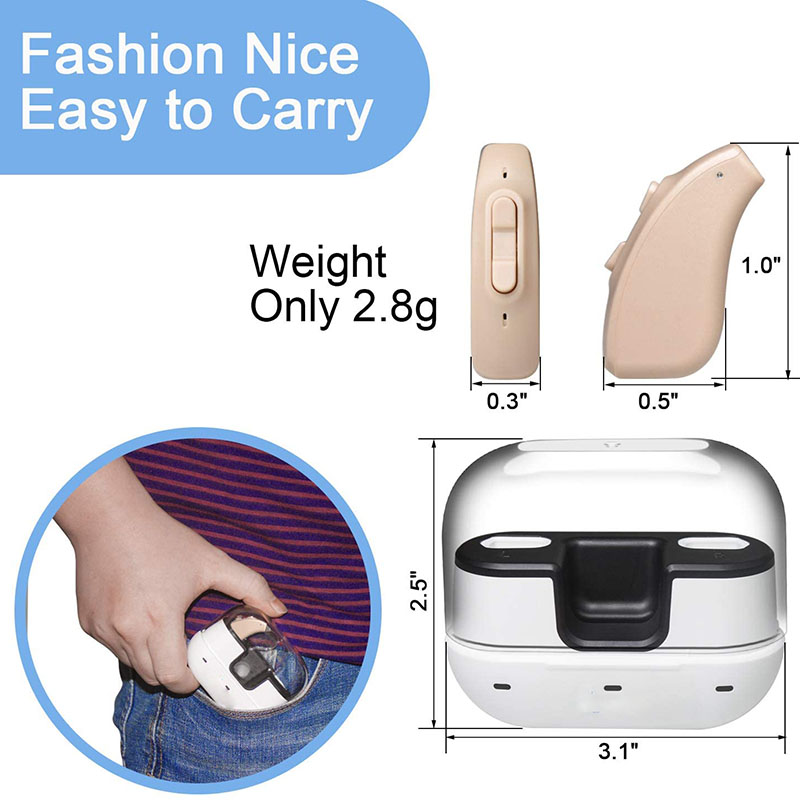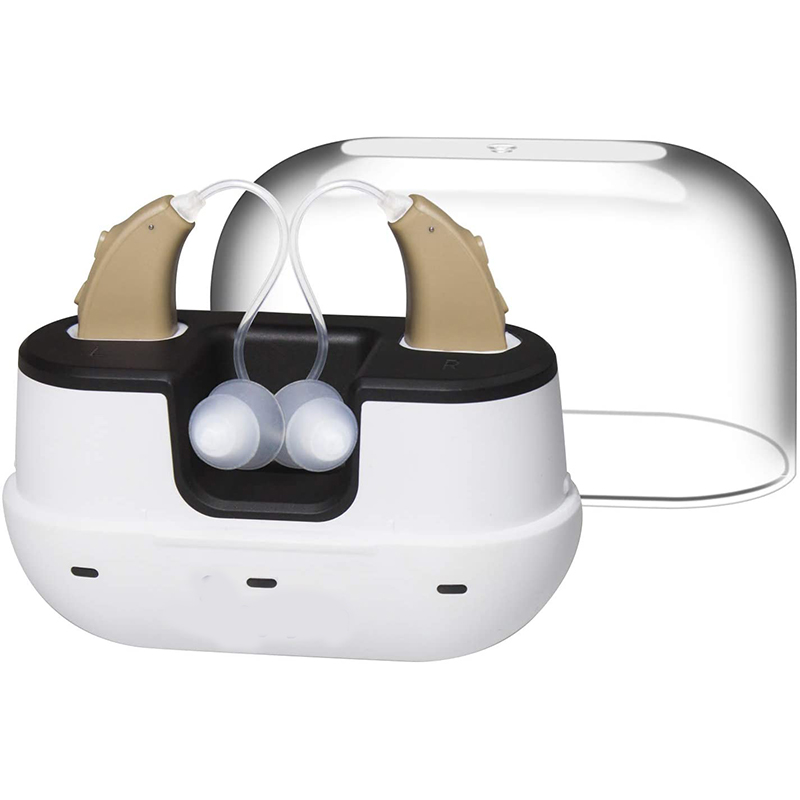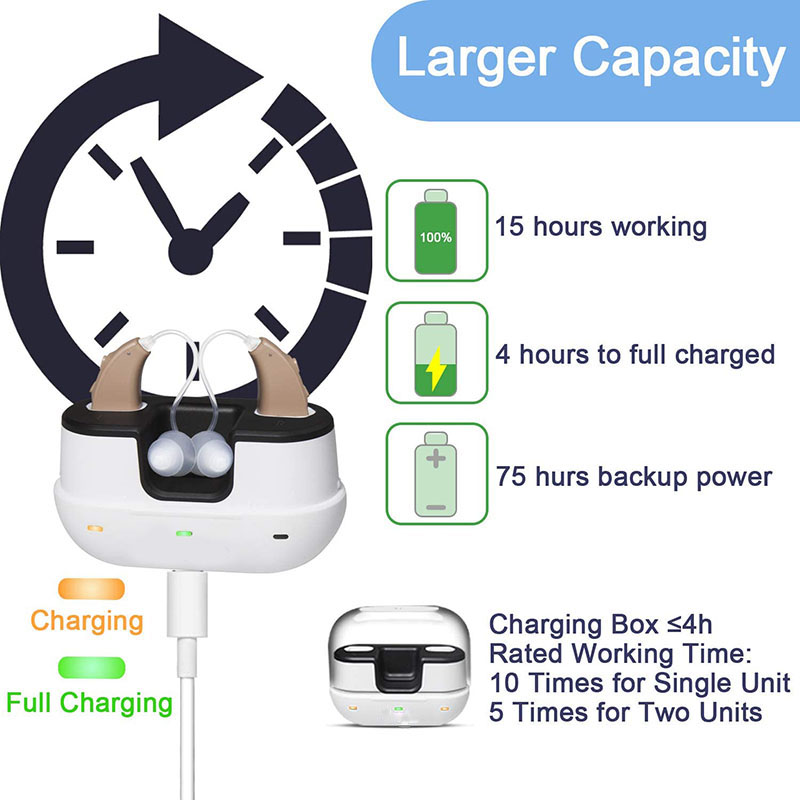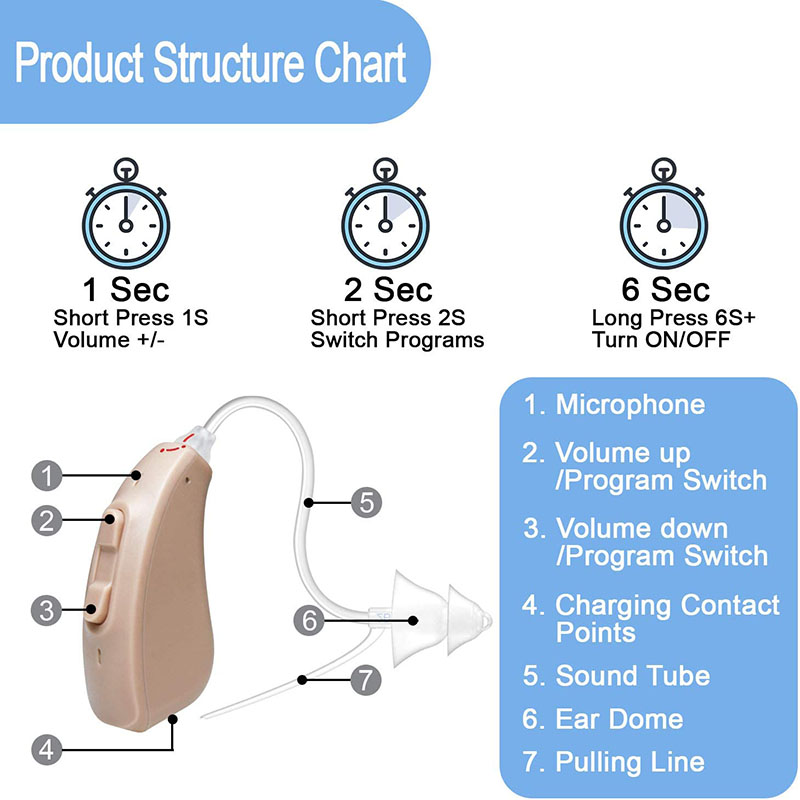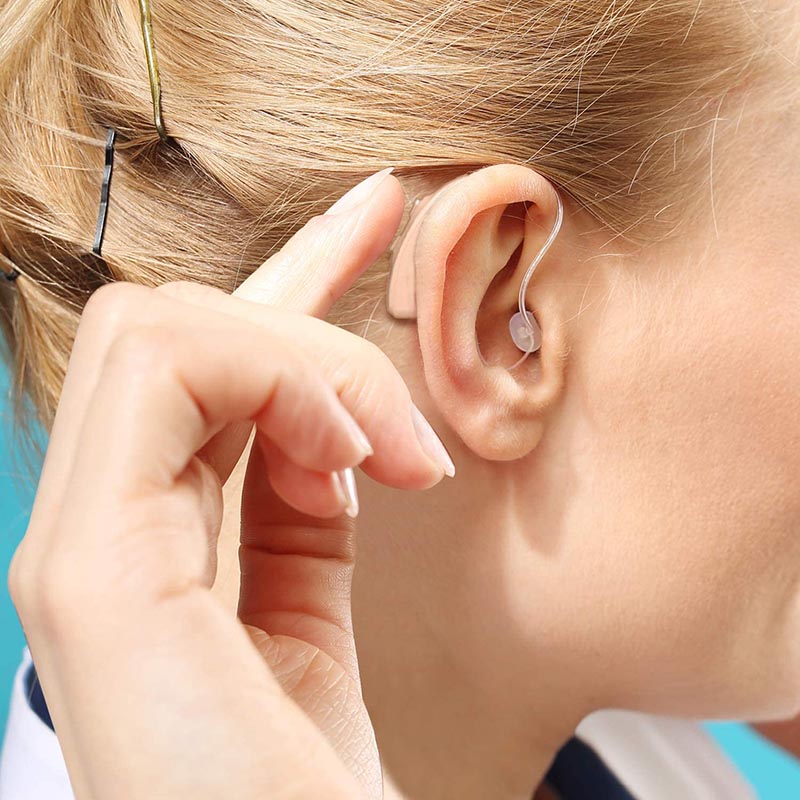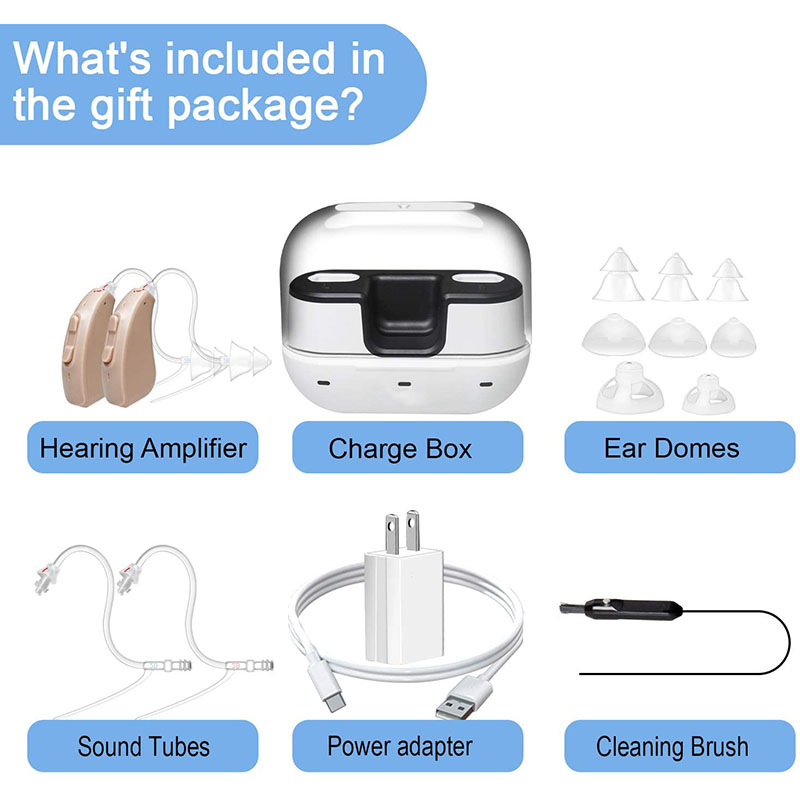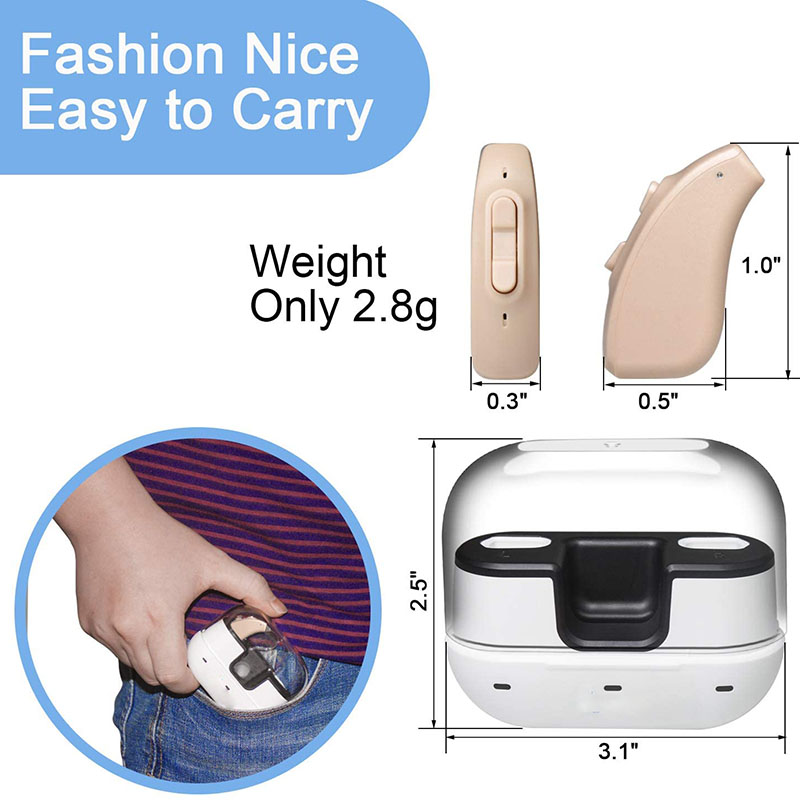 Noise reduce Rechargeable Spieth BT0031 BTE Hearing Aids
This small rechargeable BTE hearing aids use inside DSP intelligent environmental noise reduction chip,comes with a charging case, easy to carry and comfortable to wear in either of the ears.
Feature:
rechargeable,noise reduction
Suitable For:
Most People with Hearing Loss
Warranty:
Available,One to Two years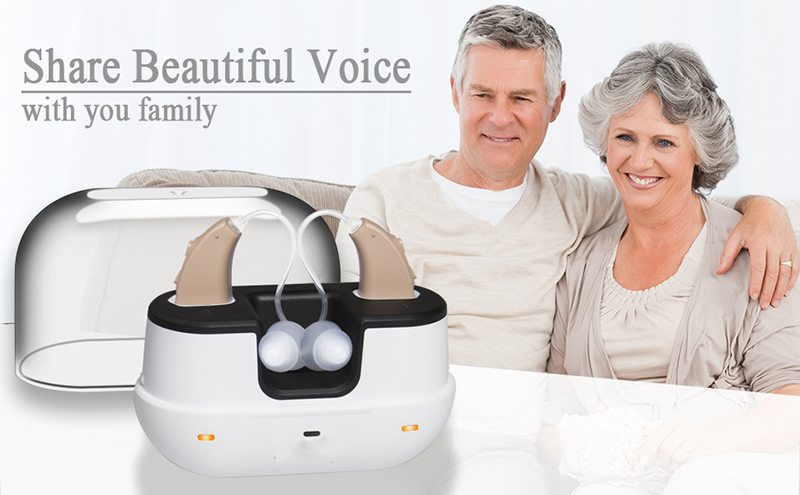 WHY CHOOSE THIS?
Spieth Medical is a professional hearing aids manufacturer and seller, which have produced a variety of models, we can help you choose a suitable model.
All the type of hearing amplifiers use inside DSP intelligent environmental noise reduction chip. They can capture missed sound with maximum clarity,provides you clear and natural sound. There are 8 volume levels and 2 programs. Program 1 is Full frequency enhancement and Program 2 is High frequency compensation.
This aid is tiny to perfectly fit in your ear canal. Size is 1.0"*0.5"*0.3",it is to small; We offer two thin tubes, left and right, so you can change the position you're wearing. We offer 8 size of ear domes for each device, so you can choose one of them to better reduce feedback.
The hearing aids use Charging Current Protection System, which makes charging safer and more convenient. Its Battery lasts 15 hours after full charge 5 to 10 times charging with charging case. Charge anytime and anywhere.
LISTEN TO THE WORLD AGAIN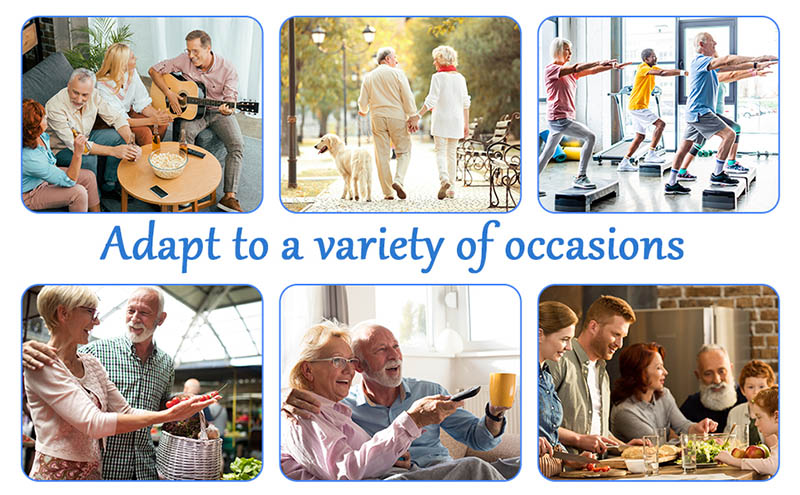 ENJOY YOUR SOUND
Rich, clear sound, experience life without limits. Begin to hear what have been missing, you can hear the birds and enjoy your life again! This device allows you optimal sound quality without damage your ear drums. Helps enjoy clear communication and life. Suitable for adults and seniors with mild to moderate hearing loss.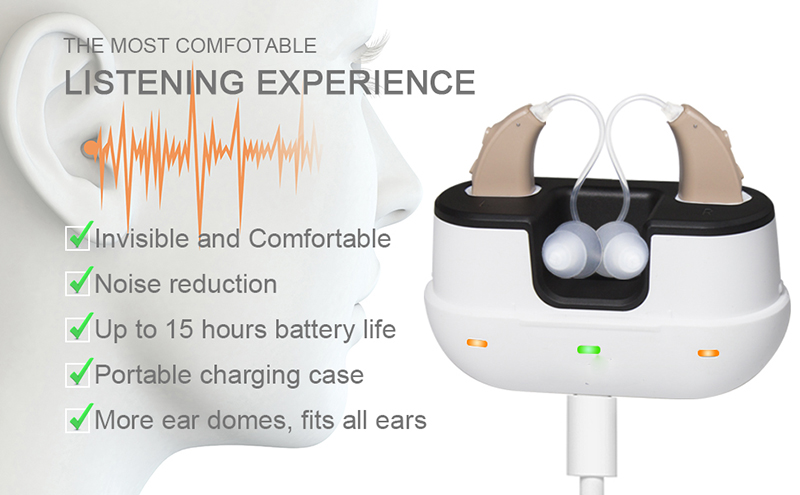 Q&A:
1)What degree of hearing loss is suitable for this hearing aid?
This hearing aid is suitable for mild to moderate hearing loss.
2) Program/Volume setting
Program:
Program 1: Flat type, suitable for most hearing loss.
Program 2: High frequency compensation, suitable for declining hearing loss.
Volume:
There are a total of 8 volume levels
3) How long does the battery last?
Hearing Amplifier: Working Time ≤15h
Charging Box: charge both device 5 times per full charge.
4.Can I get more accessories?
We provide every kind of accessories.
WHAT'S INCLUDED IN THE GIFT PACKAGE?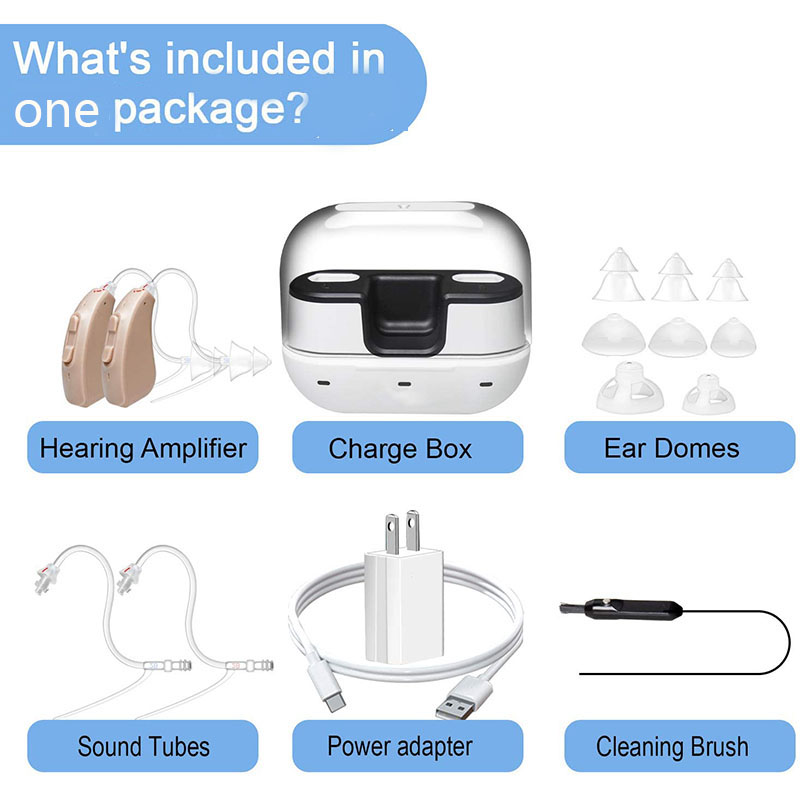 Package Includes:
2 BTE Hearing Aids
2 Slim Sound Tubes (one left side and one right side)
16 Ear domes (8 sizes, each 2)
1 Charging Case
1 Cleaning Brush and 1 Soft Cloth
1 Power Adapter and 1 USB Cable
1 User Manual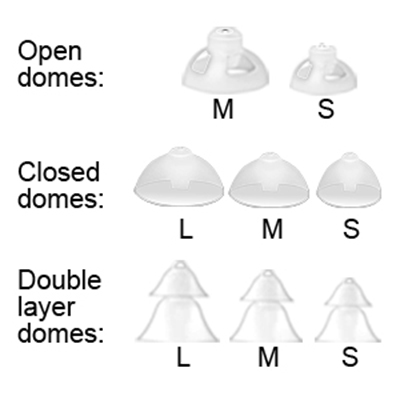 Closed domes: Sealed for no air leakage between inner and outer ear canal.
Open domes: Reduces occlusion effect from hearing your own voice,Increases comfort.
Double Layer Domes: Better sealing for the big ear canal.
When you choose the right ear dome, make sure the ear dome is inserted well into the ear canal and then, you will feel comfortable and there is no feedback. Please try all ear domes one by one.