choices for wearing hearing aids in the shower or while swimming
Most hearing aids on the market are moisture-resistant but not waterproof. This means that, while a few raindrops or sweat from a workout won't damage them, they are not designed to be worn in the shower or swimming pool. However, there are options for people who are frequently in the water as well.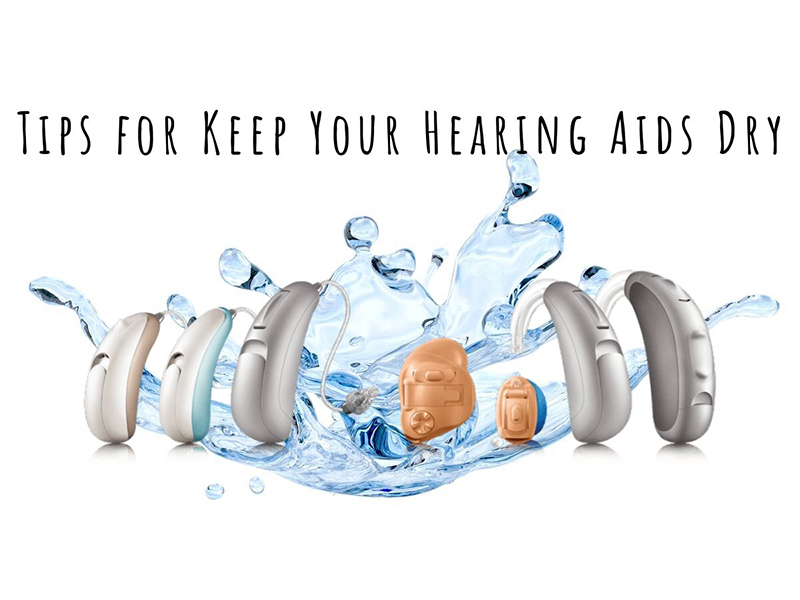 For people with active lifestyles, it's not always easy to think about protecting hearing aids from moisture damage. You may want to opt for a water-resistant hearing aid. These devices will not be damaged by humidity, sweat, rain, or even splashes of water. Another option could be to have your hearing aid coated with thin material that bonds to the surface of the hearing aid and prevents water from being absorbed.
Another less-expensive option is to purchase nylon, cloth, or disposable latex covers that can be put on hearing aids during exercise or when outside in the heat. These are not completely waterproof, but they will protect the hearing aids from sweat, dirt, dust, and splashes of water.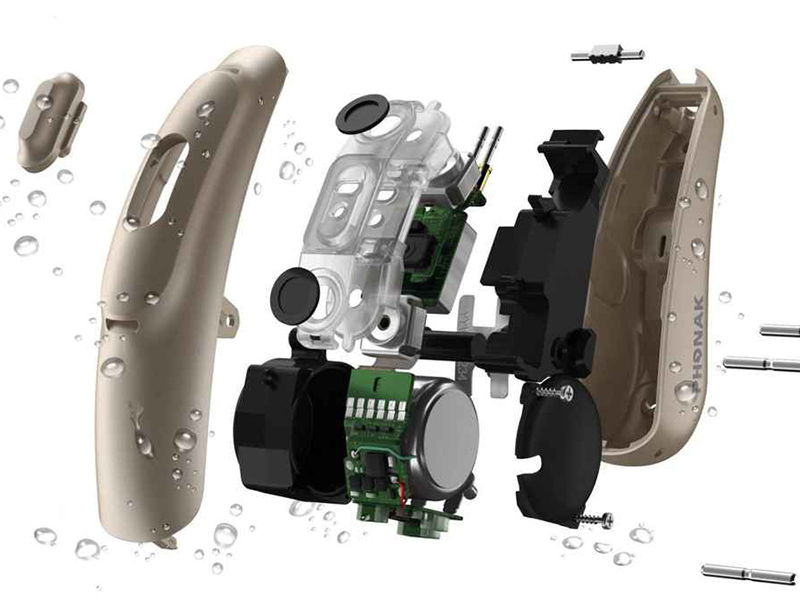 What to Do If Your Non-Waterproof Hearing Aid Gets Wet
As part of your daily maintenance tasks with your hearing aids, you should check that the devices are dry and remove the batteries before storing them. If you know they were exposed to sweat or rain, it is a good idea to take out the batteries and allow every part of the hearing aid to air out. If you do expose them to a lot of water, however, by accidentally jumping into a pool or the shower with them still on, all may not be lost. Take the batteries out immediately and throw them away. Then try one of the following to save your device:
Leave the hearing aids on dry newspaper and let them air-dry for at least 24 hours before replacing batteries and trying them out. Placing them near a table lamp may speed the drying process. Do not place them too close to a hot light bulb, however, as that could further damage them.
Place the aids in a sealed bag with a cup of uncooked white rice and leave overnight. Rice can work as a dehumidifier and draw moisture out of the devices.Use a fan or hairdryer on a cool setting to dry the hearing aids.